< PREV PAGE
NEXT PAGE >
Passat Sedan V6-3.6L (BLV) (2008)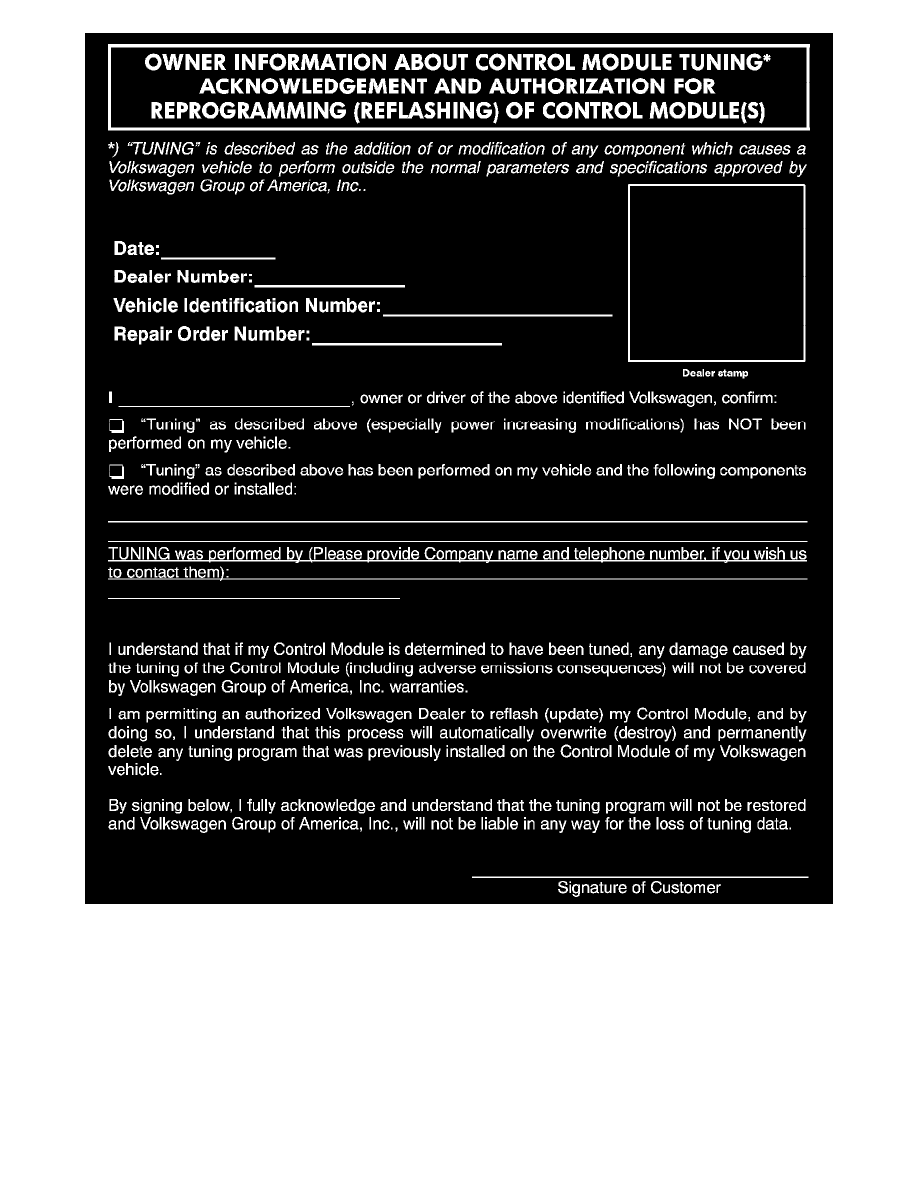 ^
Obtain the owners written consent (see Control Module Tuning form) for any requested repair under warranty or outside warranty that requires
flashing, which will automatically overwrite the "Tuned" program.
Production Solution
No production change required.
Service
1. Ensure the Technical Bulletin stating the condition in the vehicle applies to the customer concern and the operator has a valid GeKo user ID and
password. Only perform operations explicitly stated in the Technical
Bulletin or RVU.
< PREV PAGE
NEXT PAGE >