< PREV PAGE
NEXT PAGE >
Passat Sedan V6-3.6L (BLV) (2008)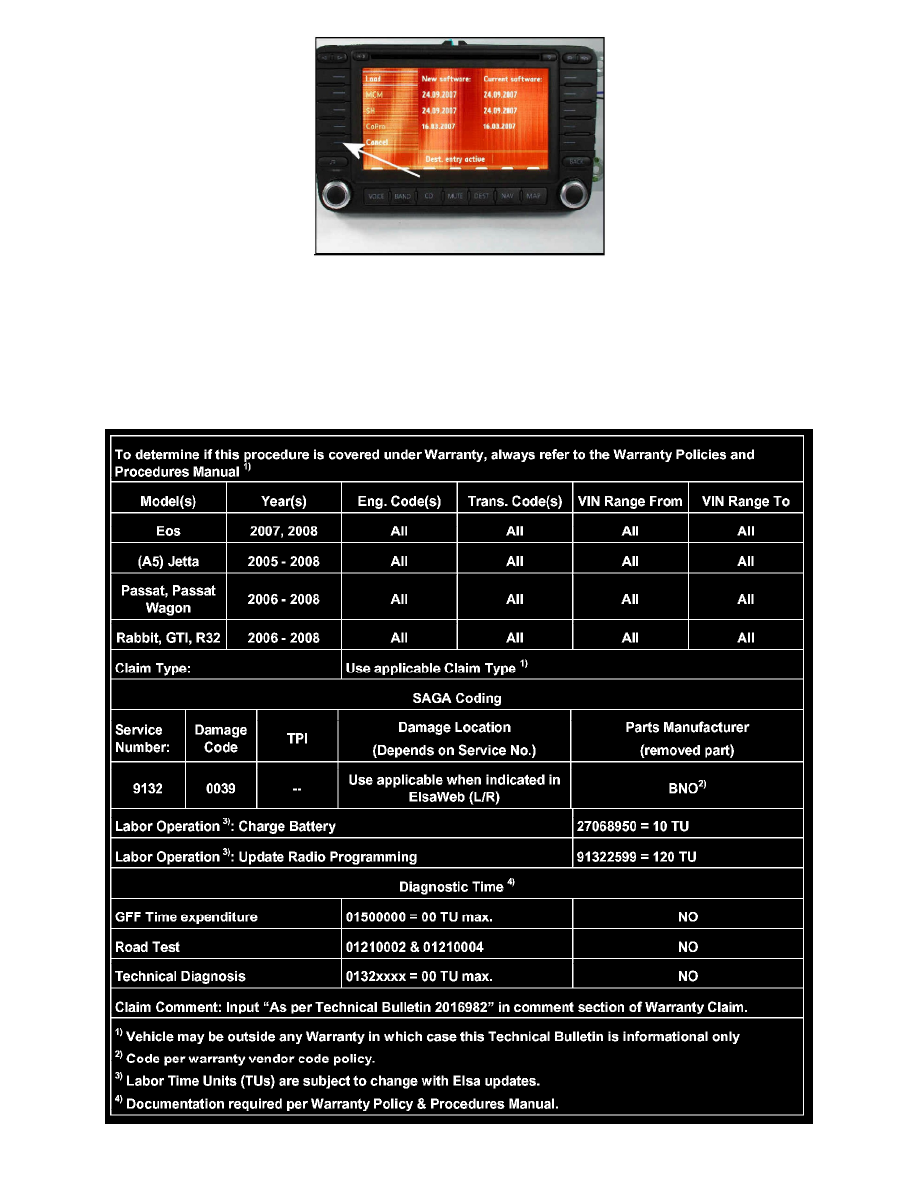 -
Press the "Cancel" soft key.
-
Recheck the software as shown in steps 1 through 10.
-
Insert Map CD and reprogram customer presets.
Tip:  If the problem still occurs after the update programming is complete, contact technical assistance by selecting the "Technical Assistance" tab in
ElsaWeb and follow the instructions to obtain a 6 digit access code.
Warranty
< PREV PAGE
NEXT PAGE >