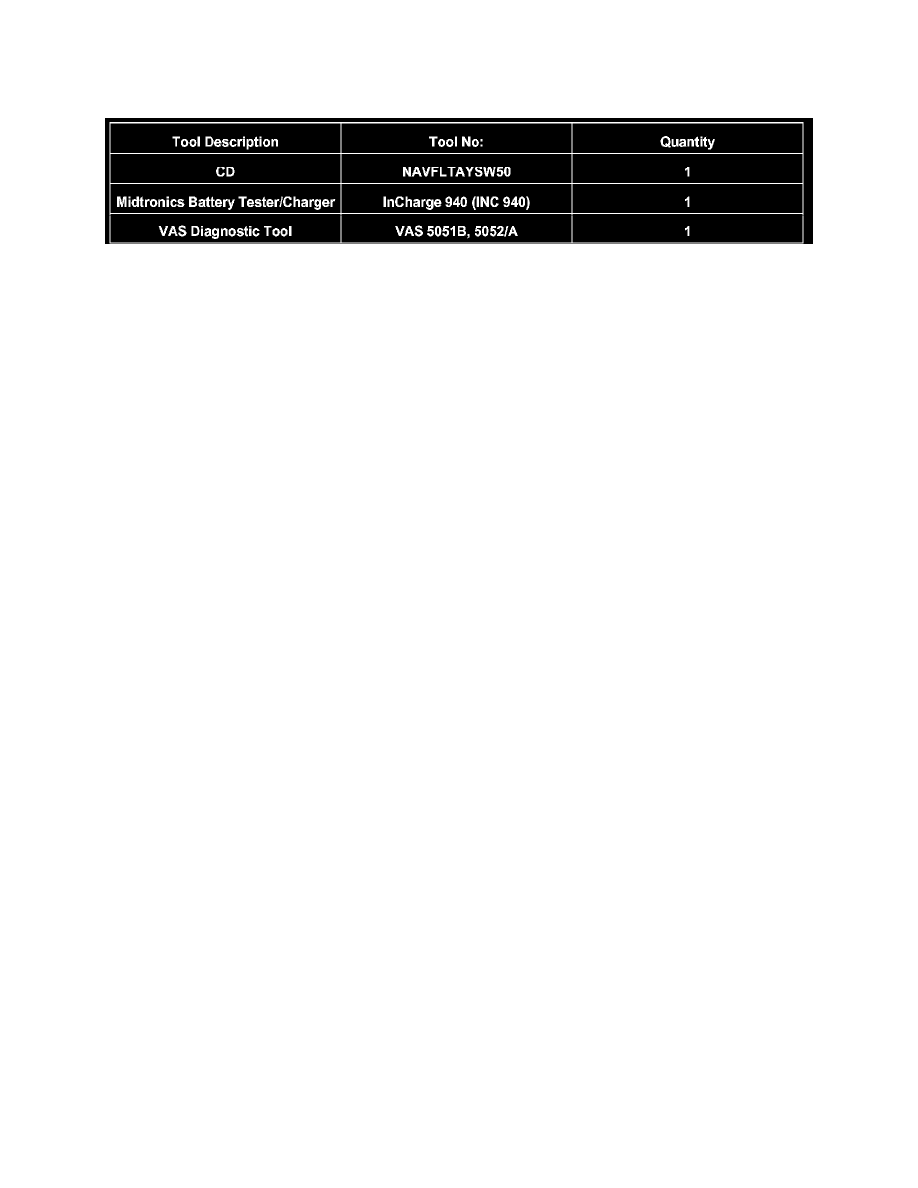 Required Parts and Tools
No Special Parts required.
Tip:  Additional copies of the "Update-Programming" CD (Literature Number NAVFLTAYSW50) may be ordered from the Volkswagen Technical
Literature Ordering Center.
Additional Information
All part and service references provided in this Technical Bulletin are subject to change and/or removal. Always check with your Parts Dept. and Repair
Manuals for the latest information.