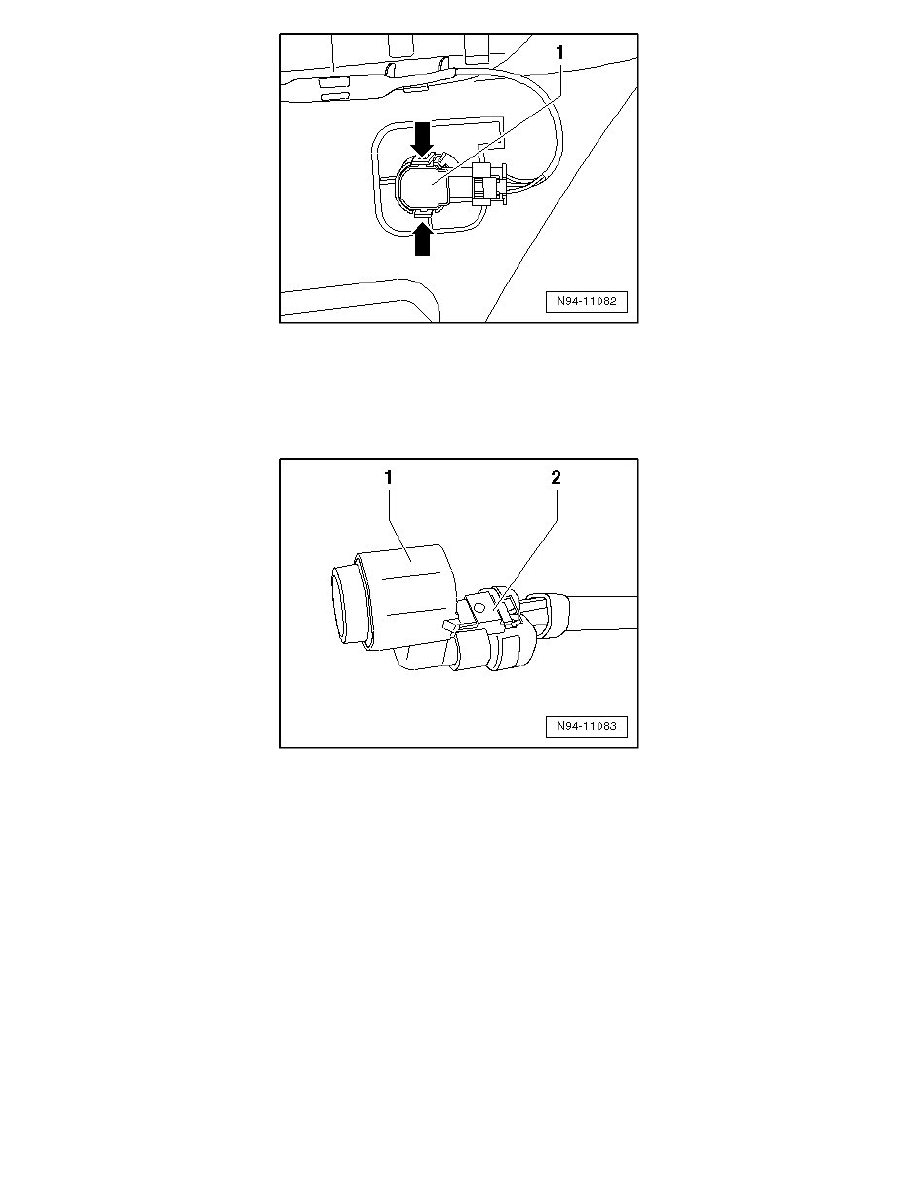 ‹› When removing the sensor, make sure that the coupling ring (black silicone ring) remains on the sensor head and does not stick in the bracket or
get lost.
‹› Do not bend the coupling ring.
-
Unlatch and disconnect the harness connector - 2 - and remove the sensor - 1 -.
Installing:
CAUTION!
An incorrect or damaged coupling ring can lead to malfunctions.
Do not bend the coupling ring.
Replace damaged coupling rings and ensure the correct ring is installed. 
Install in reverse order of removal, noting the following:
‹› Since the lengths of the sensor heads of the front parking aid and the parallel parking assistance sensors are different, the high coupling rings
installed are also different.
-
Make sure the correct coupling ring is installed on the sensor head.