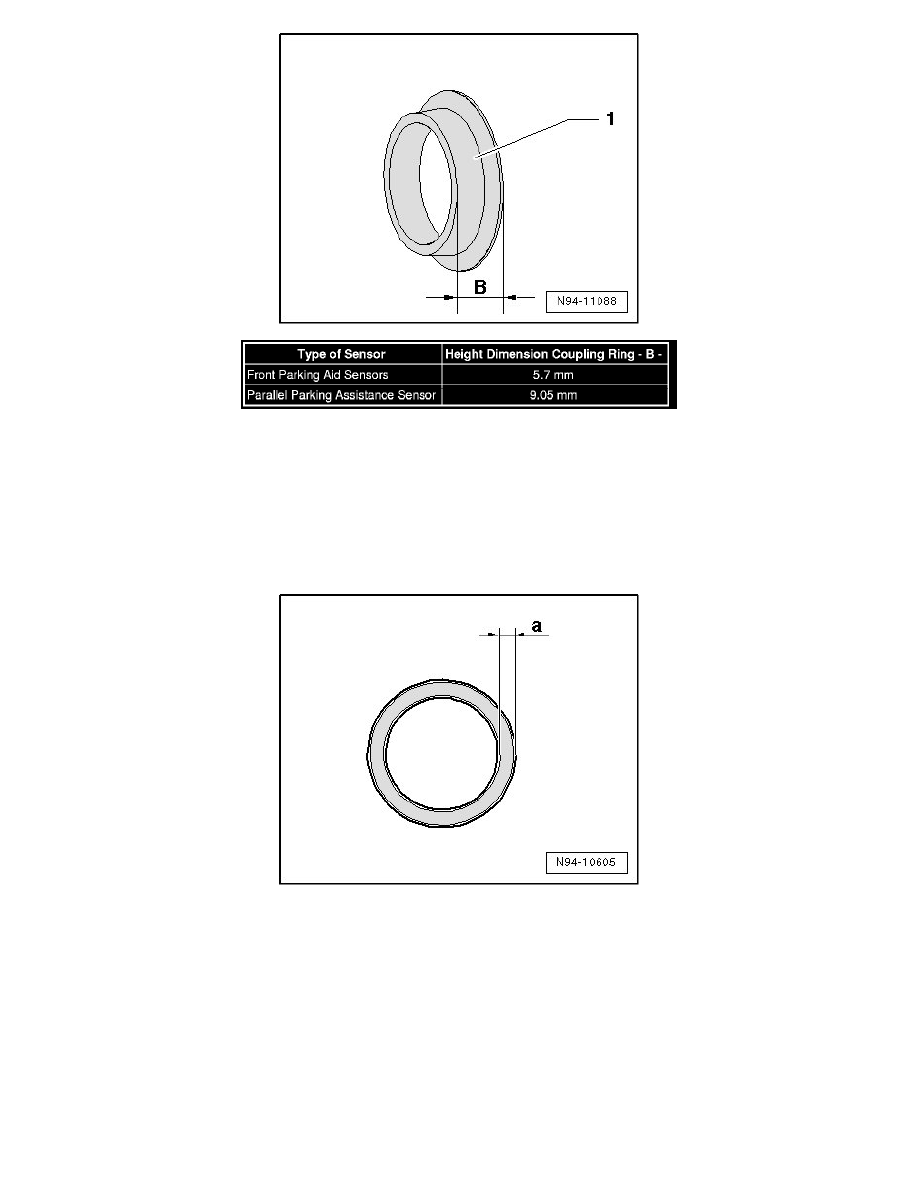 -
If necessary, replace the sensor coupling ring - 1 -. 
‹› When installing the sensor, make sure the coupling ring is correctly mounted on the sensor head and that it does not fall off or become jammed
when inserting into the sensor holder.
‹› Both retaining clips on the sensor holder must engage audibly when installing sensor.
-
Make sure the sensor is seated correctly in the bracket after installing. Dimension - a - for the circular gap between the sensor head and bumper
cover must be even all around on the outer side of the bumper cover.