< PREV PAGE
NEXT PAGE >
Passat Sedan V6-3.6L (BLV) (2008)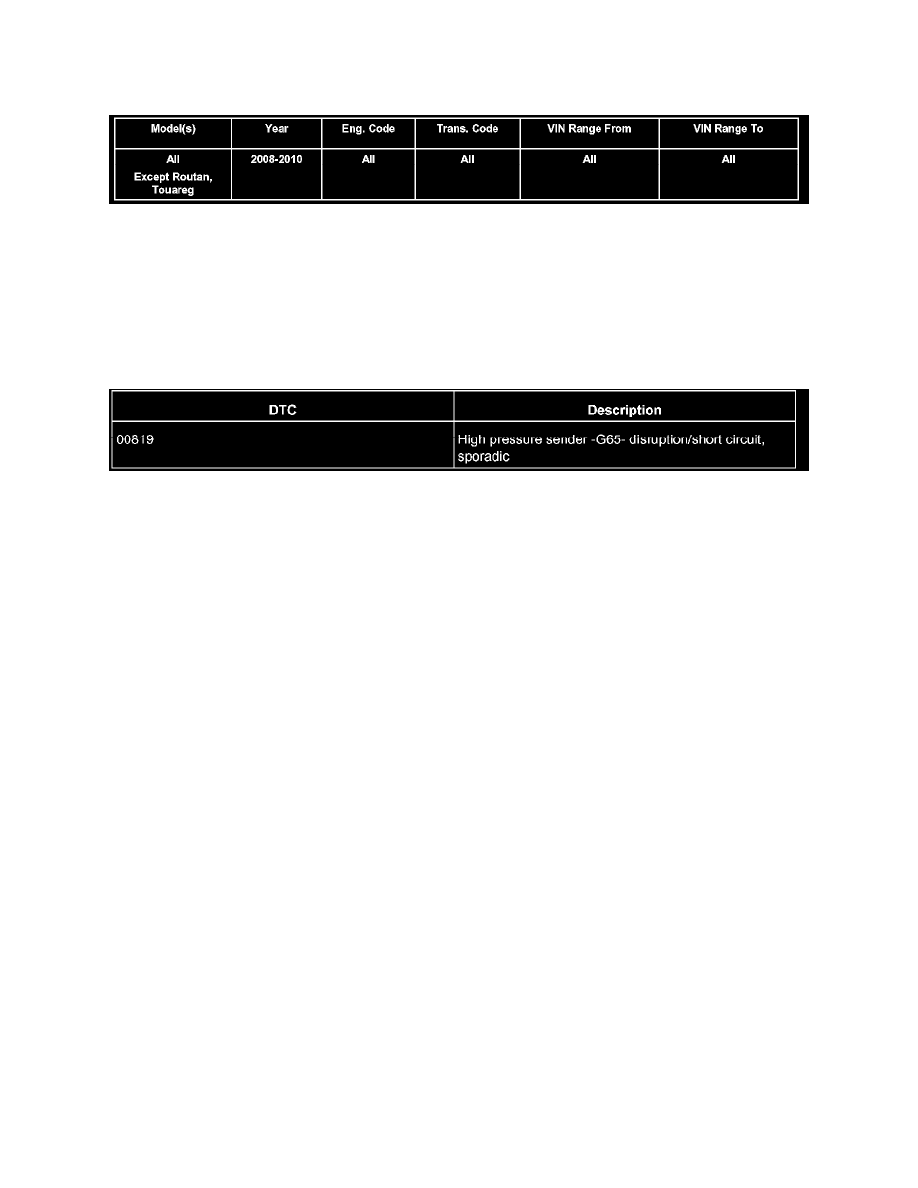 High Pressure Sensor / Switch: Technical Service Bulletins
A/C - DTC 00819 Set/Engine Cooling Fan Stays ON
8709-02
Affected Vehicles
Condition
87 09 02 April 1, 2009 2020241 Supersedes T.B. Group 87 number 09-01 dated March 19, 2009 to correct DTC number in DTC table.
DTC 00819 Stored in AC Control Module, Engine Cooling Fan ON Continually
At temperatures below - 5°C (23°F) the following DTC may be stored in the AC control module along with the cooling fan operating continually.
Technical Background
Tolerances of high pressure sender -G65-.
Production Solution
Final production countermeasures pending.
Service
NOTE:
-
Replace no parts for this condition.
-
The condition as described has been identified, and is currently under investigation. The condition has no effect on the function of the air
conditioning, and if DTC 00891 has been recorded in the AC control module at temperatures below - 5°C (23°F) it may be ignored.
-
Parts replaced for this concern will be debited.
Warranty
Information only.
Required Parts and Tools
No Special Parts required.
No Special Tools required.
Additional Information
All part and service references provided in this Technical Bulletin are subject to change and/or removal. Always check with your Parts Dept. and Repair
Manuals for the latest information.
< PREV PAGE
NEXT PAGE >