< PREV PAGE
NEXT PAGE >
Passat Sedan V6-3.6L (BLV) (2008)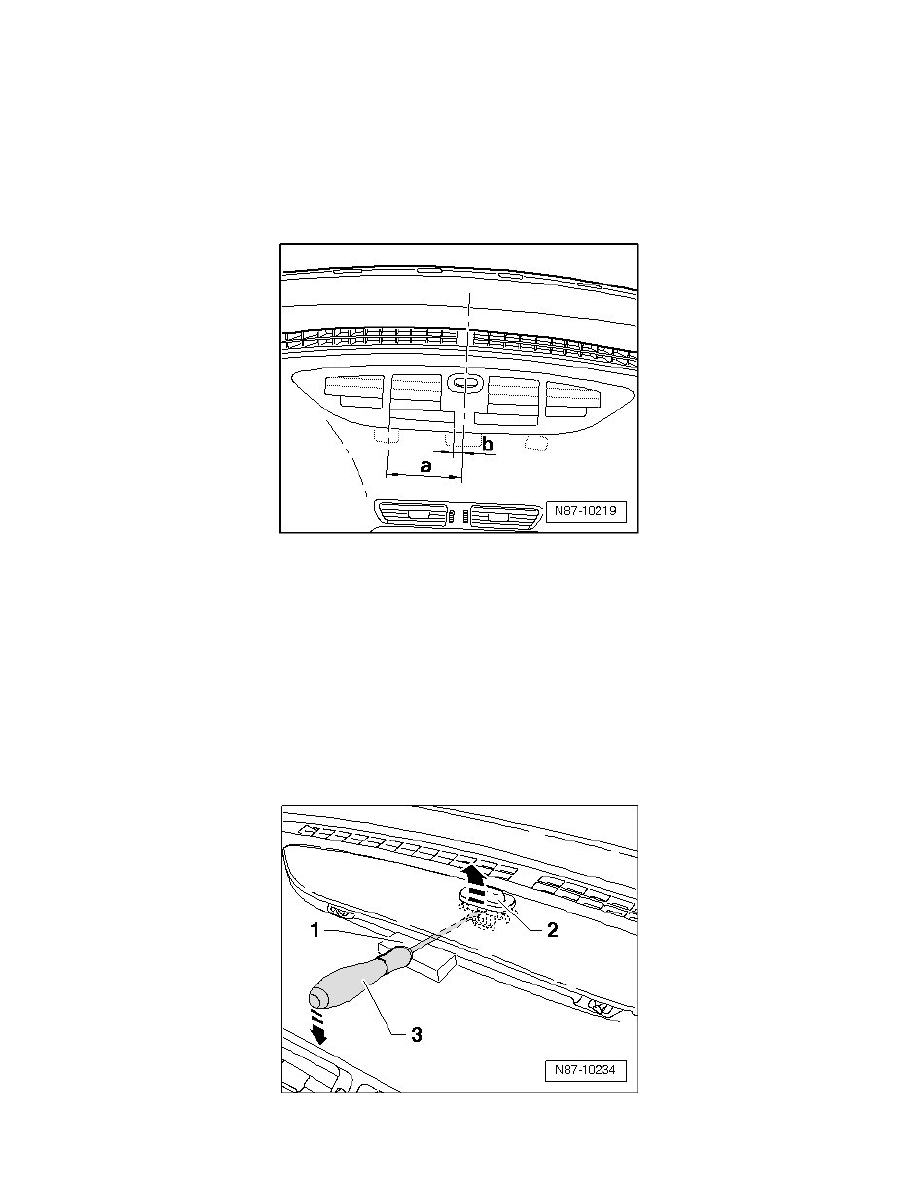 Solar Sensor: Service and Repair
Sunlight Photo Sensor
Removing
Special tools, testers and auxiliary items required
‹› Trim removal wedge (3409)
-
Mark dimensions "a and b" on the instrument panel with tape.
a = 115 mm
b = 15 mm
CAUTION!
The indirect ventilation trim could get damaged.
The trim is mounted by a screw under the photo sensor.
Lift the trim maximum 15 mm.
-
Using the trim removal wedge (3409) unclip the right and left trim at the markings and remove them from the instrument panel.
-
Install a long blade screwdriver - 3 - in the direction of the photo sensor - 2 -.
-
Place a piece of wood - 1 - for example underneath for protection.
< PREV PAGE
NEXT PAGE >