< PREV PAGE
NEXT PAGE >
Passat Sedan V6-3.6L (BLV) (2008)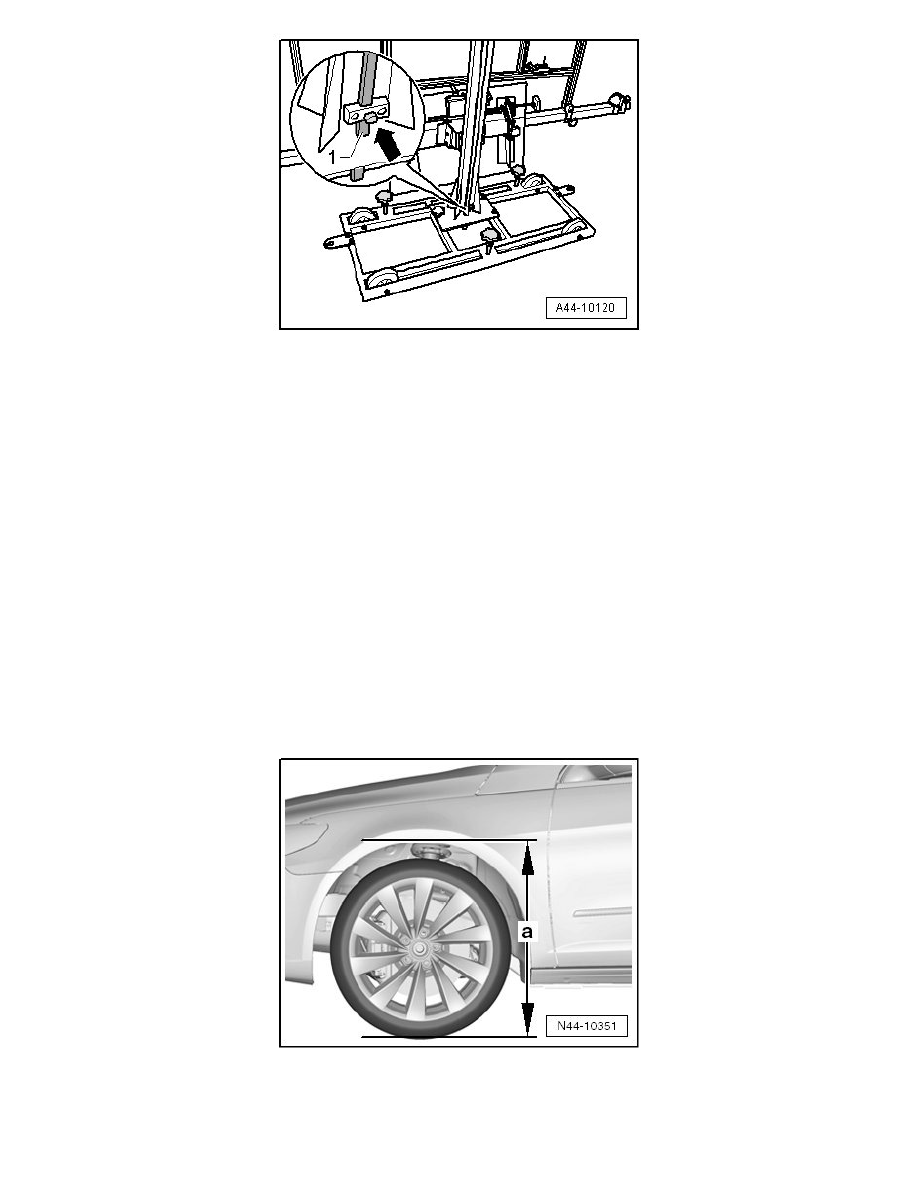 Subsequent procedures are performed using the vehicle diagnosis, testing and information system (VAS 5051B).
-
Switch on ignition.
-
On the (VAS 5051) select Guided Fault Finding. 
 Body
 body Assembly Work
 01 On Board Diagnostic (OBD) Capable Systems
 Lane Assist
 Functions
 Calibration
Follow the instructions on the screen to perform the calibration. 
‹› Next, in guided fault finding, determine the height of the body.
-
Determine the body height - a - at all four wheels between the wheel contact surface and the lower edge of the fender.
Adaptive Cruise Control
Adaptive Cruise Control
< PREV PAGE
NEXT PAGE >