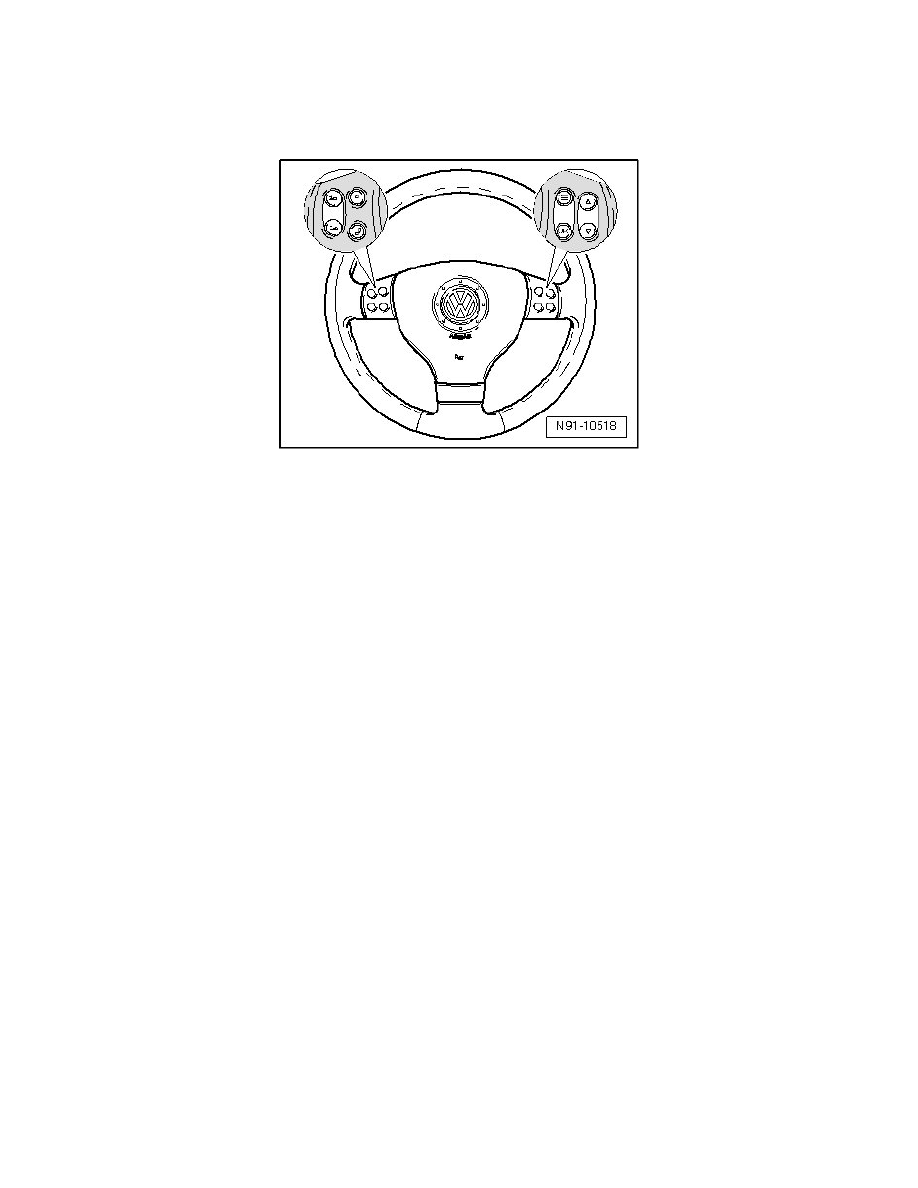 Steering Mounted Controls Assembly: Description and Operation
Multifunction Steering Wheel
The Multifunction Steering Wheel makes it possible to control some functions of the Communications System and the cruise control from the steering
wheel.
The Multifunction Steering Wheel is made up of the following components: 
‹› the Control unit in the steering wheel with two button arrays with integrated electronics, left and right on the steering wheel.
‹› Control unit for Multifunction Steering Wheel.
‹› Before troubleshooting or servicing, technicians must be familiar with the functions and operation specifics of the Multifunction Steering Wheel.
Always read the owner's manual and review specific Communication system functions. 
‹› For additional information, => Operating instructions.
OBD Function
The Control Module in Steering Wheel E221 communicates with Steering Column Electronic Systems Control Module J527. Data commands are
processed there once more for further communication with subsequent control modules (radio system, multifunction display "MFA" and telephone
system). 
Multifunction Steering Wheel has On Board Diagnostic (OBD) capabilities. 
When performing fault-finding, use Vehicle Diagnosis, Testing and Information System (VAS 5051) or Vehicle Diagnosis and Service System (VAS
5052) in the function " Guided Fault Finding".