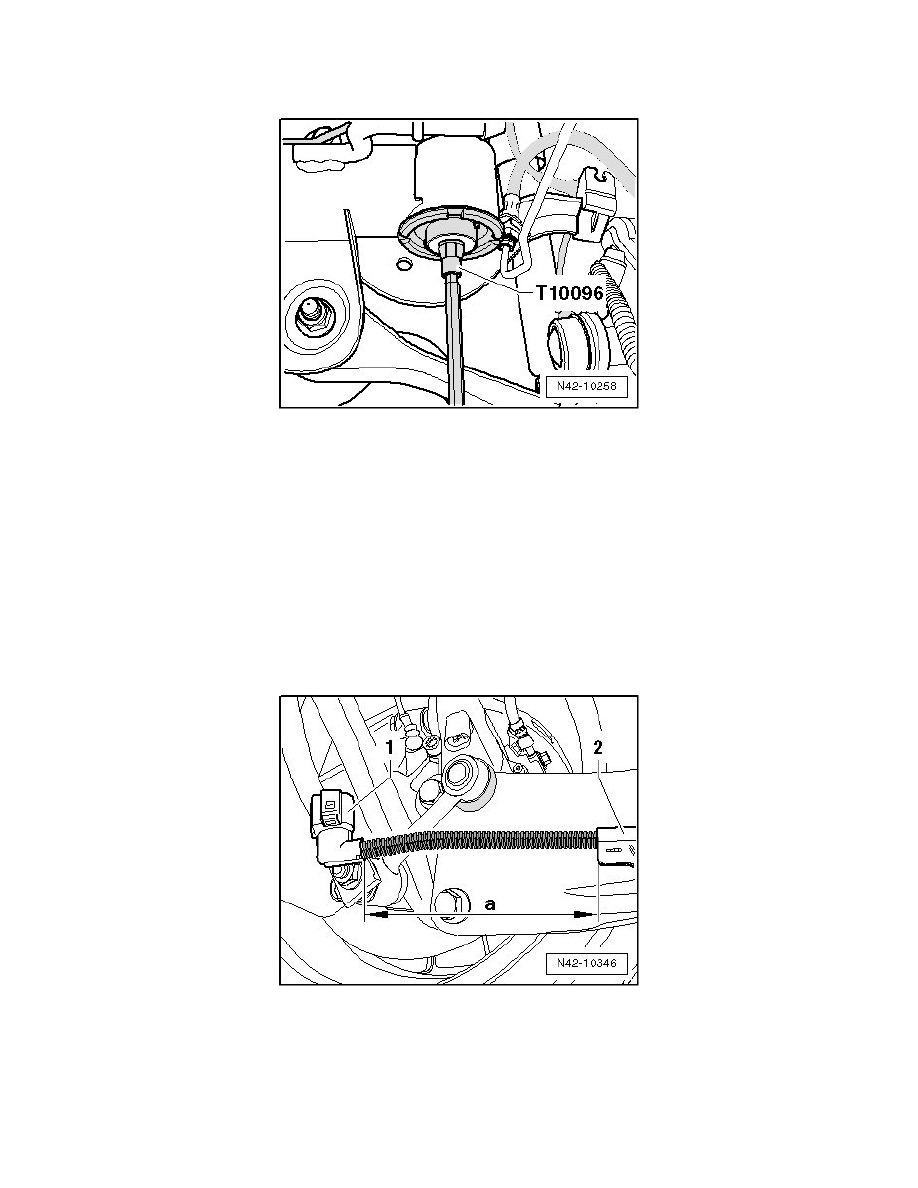 To locate subframe, (T10096) must be screwed in one after the other on both sides of the vehicle at positions - 1 - and -  2 -.
-
Location position of subframe with (T10096).
‹›  (T10096) may only be tightened to a maximum of 20 Nm, since otherwise the threads of the locating bolts will be damaged.
-
Replace subframe bolts one after the other on both sides using (T10096) and tighten them to 20 Nm.
Position of subframe is now secured.
-
Carefully lower subframe with components.
‹› When lowering, ensure the brake lines and electrical lines have sufficient clearance.
Subframe with Components, Installing
Installation is performed in the reverse order of removal. Observe the following when doing so:
-
When installing the wires for the electrical parking brake, make sure the dimension - a - between the connector - 1  - and the retainer - 2 - is exact.
Dimension - a - = 150 mm
-
Bleed brake system.
Tightening Specifications