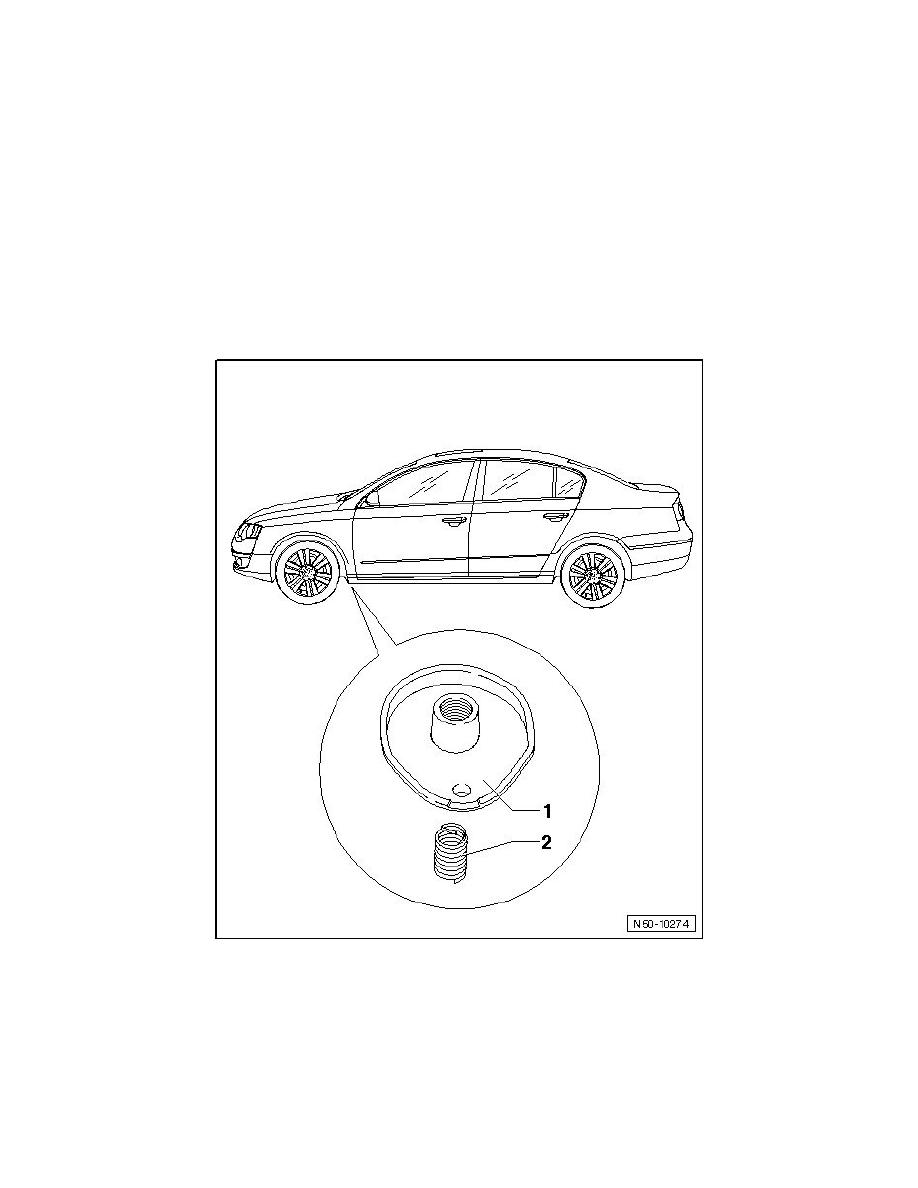 Front Subframe: Procedures
Repairing Subframe Mounting Threads
Repairing Subframe Mounting Threads
CAUTION!
Observe safety precautions.
‹› In the example, thread repair on this vehicle is described for left front retaining bracket for subframe and is to be employed at the other 3 retaining
brackets accordingly as necessary.
Special tools, testers and auxiliary items required
‹› Thread repair kit (VAS 6058)
‹› Drill machine (VAS 6267) 
1
Threaded plate (welded into subframe retaining bracket)
‹› The threaded plate is not a replacement part and may only be repaired once if damaged!
‹› If damaged once again, the retaining bracket must be replaced. Replace retaining bracket. Refer to => [ Subframe Retaining Bracket ] .
2
Helicoil thread insert
Contents of Thread Repair Set