< PREV PAGE
NEXT PAGE >
Passat Sedan V6-3.6L (BLV) (2008)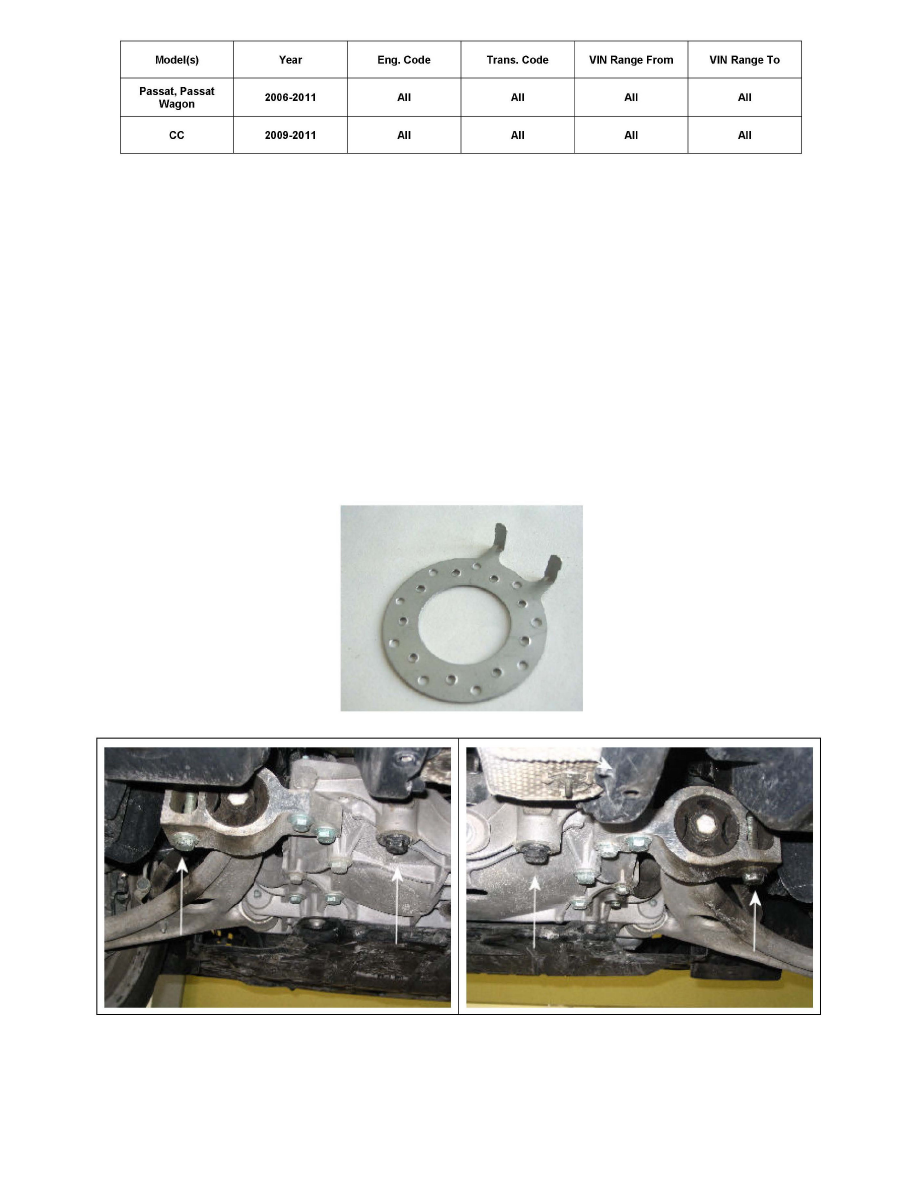 Vehicle Information
Condition
Front Suspension, Knocking Noise
Knocking noise from vehicle front. Typically occurs only one time after each direction change (forward or backward, left or right).
Technical Background
The sub frame shifts slightly relative to the body due to wax residue in-between components. Maximum acceleration and braking in vehicles that are
driven hard are contributors to the occurrence.
Production Solution
Final production countermeasure pending.
Service
Install two specialty plates (washers) Part No.:
7M3499349A following the procedure below.
Tip:
Part number(s) are for reference only. Always see ETKA for the latest part(s) information.
< PREV PAGE
NEXT PAGE >