< PREV PAGE
NEXT PAGE >
Passat Sedan V6-3.6L (BLV) (2008)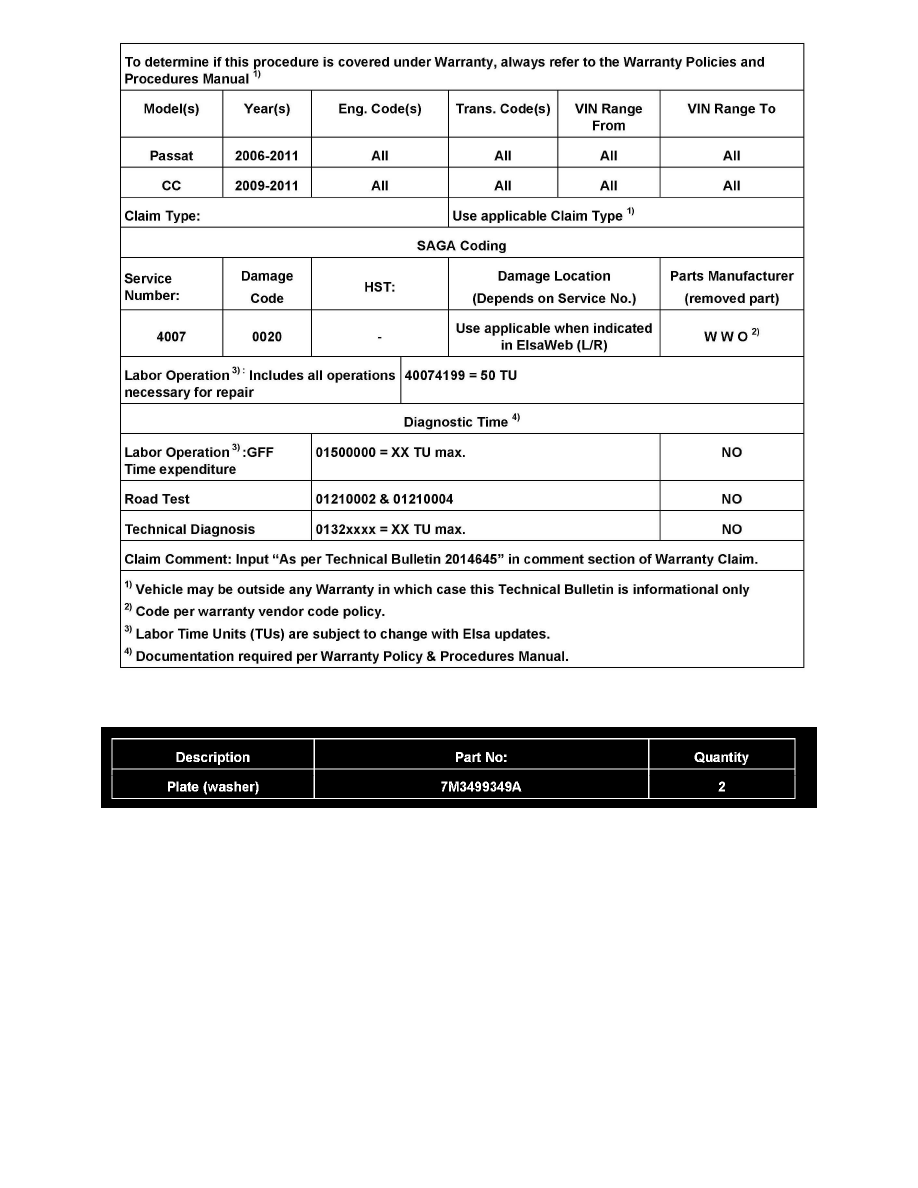 Warranty
Required Parts and Tools
No Special Tools required.
Additional Information
All part and service references provided in this Technical Bulletin are subject to change and/or removal. Always check with your Parts Dept. and Repair
Manuals for the latest information.
Technical Service Bulletin # 4010-01
Date: 100924
Suspension/Frame - Front Suspension Knocking Noises
401001 
September 24, 2010
2014645 Supersedes T.B. V400701 dated Apr. 02, 2007 to add additional model and model year applicability.
< PREV PAGE
NEXT PAGE >