< PREV PAGE
NEXT PAGE >
Passat Sedan V6-3.6L (BLV) (2008)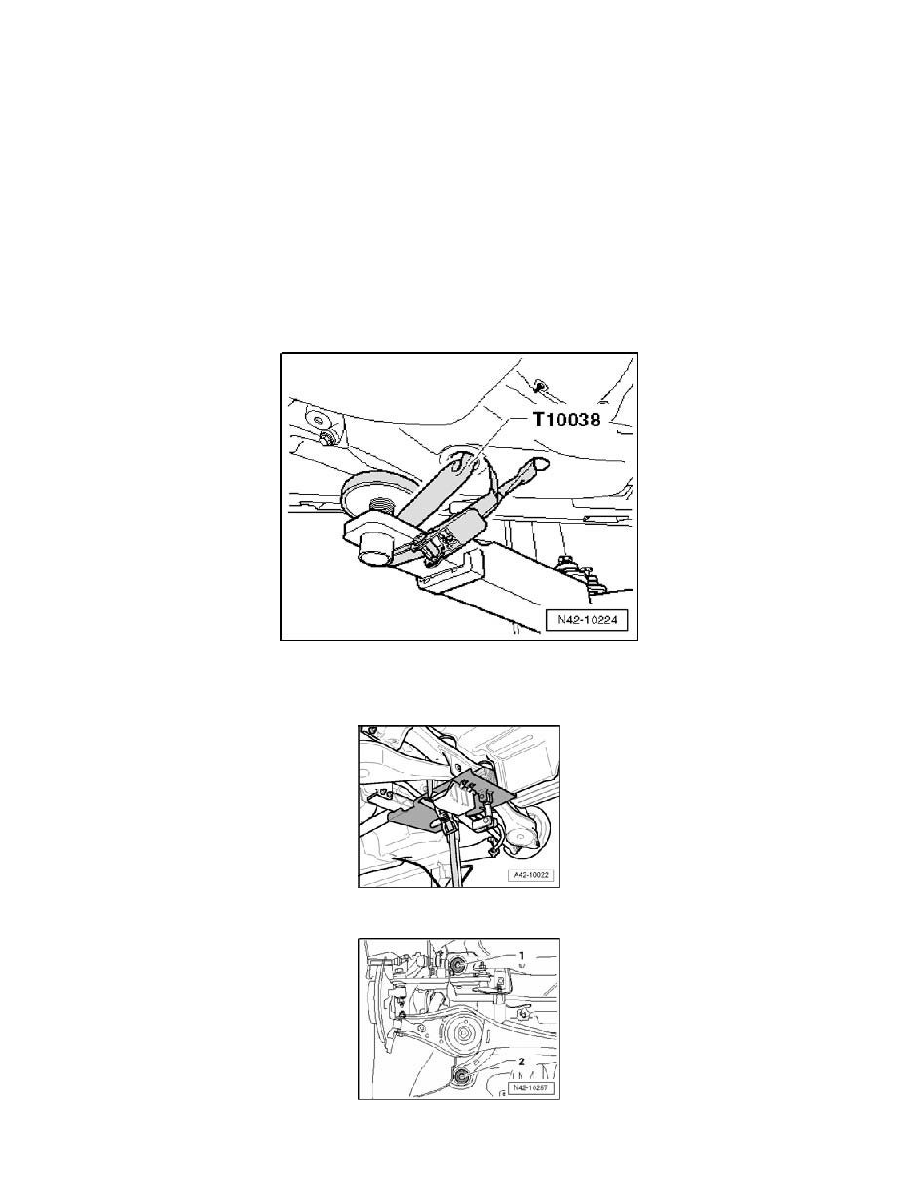 Rear Subframe: Service and Repair
Rear Suspension (FWD)
Subframe, Servicing
Special tools, testers and auxiliary items required 
^
Tensioning strap T10038
^
Locating pins T10096
^
Engine/transmission jack V.A.G. 1383 A
^
Hydraulic Press VAS 6178 with Pressure Head T10205/13
^
Hollow piston cylinder VAS 6179
^
Assembly tool T10356
-
Remove rear wheels.
-
Remove coil springs.
-
Disconnect electrical connections between rear axle and body.
-
Remove stabilizer bar.
-
Now secure vehicle on both sides to lifting arms on hoist with straps T10038.
CAUTION! If vehicle is not secured, it could slide off of hoist.
-
Place engine/transmission jack V.A.G. 1383 A with universal transmission support V.A.G. 1359/2 below subframe and secure with strap.
-
Remove hex head bolts - 1 - and - 2 - on both sides.
< PREV PAGE
NEXT PAGE >