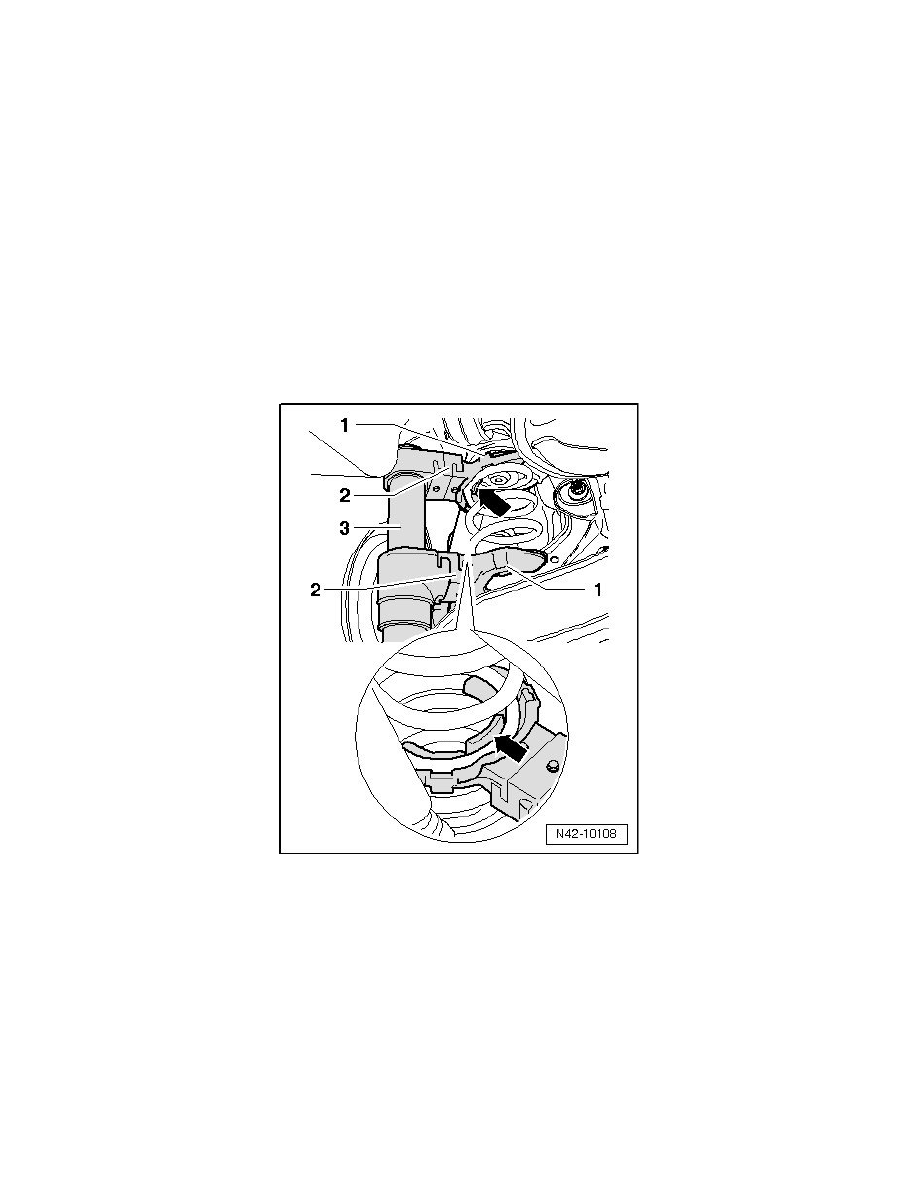 Suspension Spring ( Coil / Leaf ): Service and Repair
Removal and Installation
Front Wheel Drive (FWD)
Coil Spring
Special tools, testers and auxiliary items required
‹› Spring compressor kit (V.A.G 1752)
‹› Spring holder (V.A.G 1752/3A)
‹› Adapter (V.A.G 1752/9)
Removing
-
Remove wheel.
-
Insert spring compressor - 3 -.
CAUTION!
Make sure that coil spring is seated correctly in (V.A.G 1752/3A) - 2 - (danger of accident).
-
Use a wrench or a reversible ratchet to tighten spring compressor. 
-
Compress coil spring far enough until it can be removed.
-
Remove spring.
1.  (V.A.G 1752/3A)
2.  (V.A.G 1752/9)
3. Spring compressor (V.A.G 1752/1)
Installing