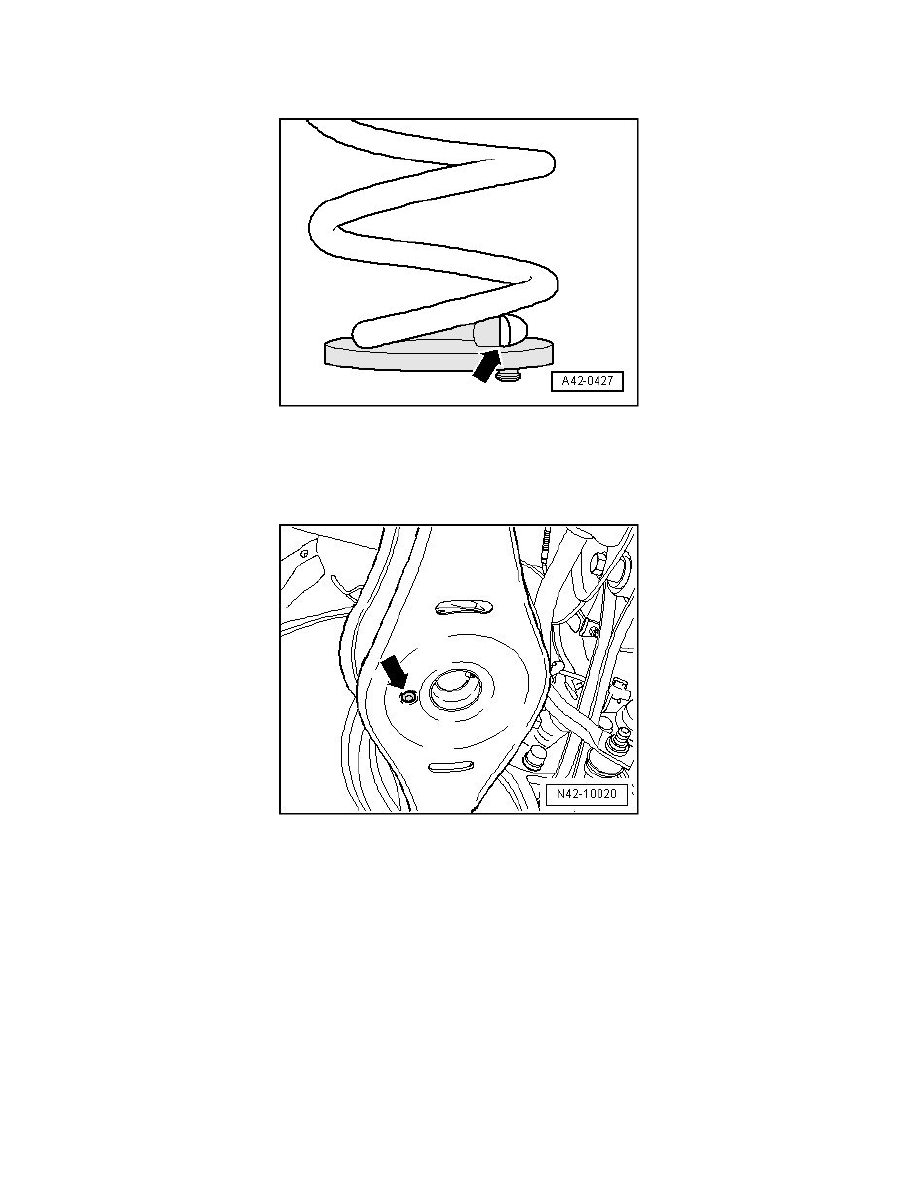 ‹› Observe installation position!
The spring start - arrow - must touch bottom of spring seat.
-
Install spring together with spring seat.
-
Spring seat has a pin on bottom.
-
This pin is inserted into hole of lower transverse link -  arrow -.
-
Then insert spring seat at top into upper spring end.
-
Relieve tension on spring, place upper spring seat onto tab of chassis when doing this.
-
Remove spring tensioner.
-
Install wheel and tighten. Refer to => [ Tightening Specification for Mounting Wheels ] See: Wheels and Tires/Wheel
Fastener/Specifications/Tightening Specification For Mounting Wheels.