< PREV PAGE
NEXT PAGE >
Passat Sedan V6-3.6L (BLV) (2008)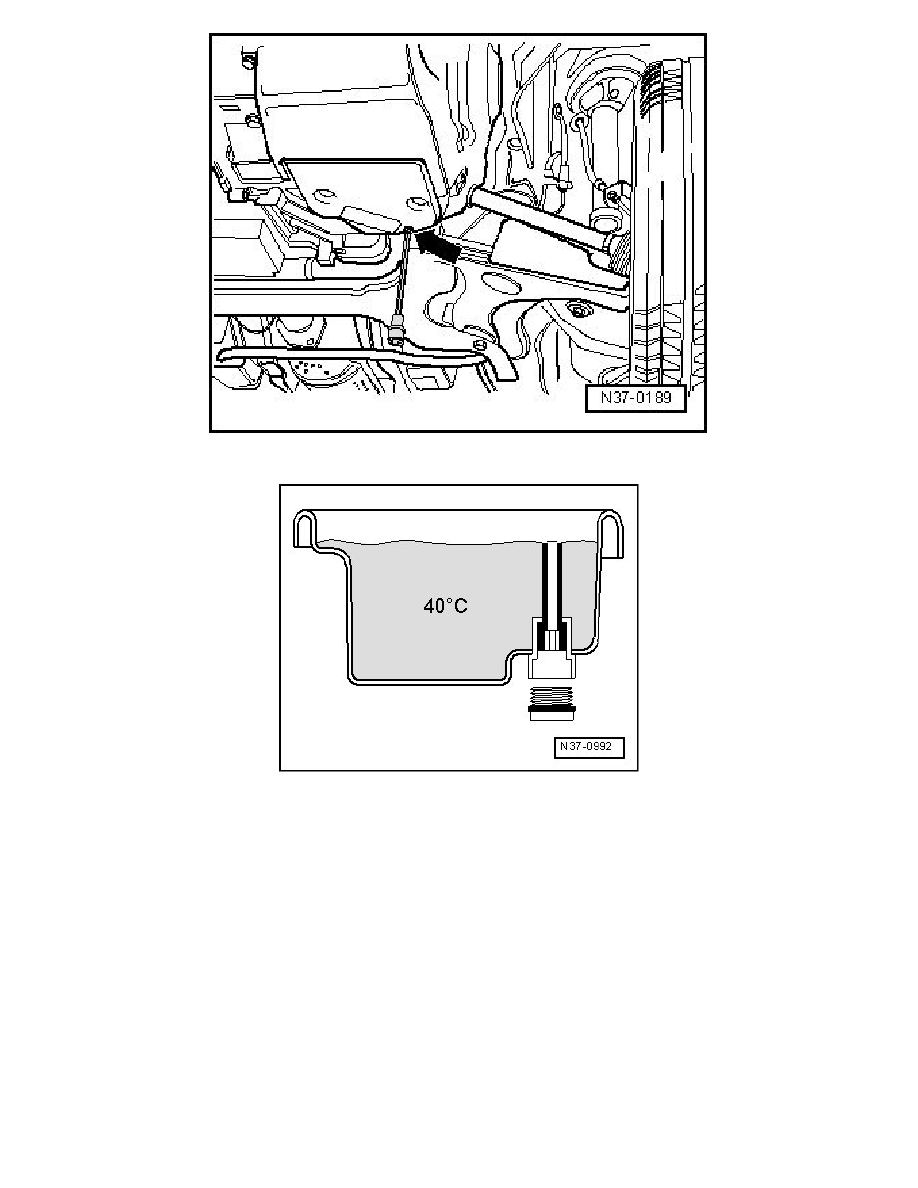 The ATF present in the overflow tube runs out.
If the ATF continues to drain out of the hole:
The ATF does not need to be topped off.
-
Install the inspection plug with a new seal to 27 Nm. The ATF check is now completed.
If no ATF drains from the hole:
-
Fill the ATF. 
Filling
-
Install the (VAS 6262/2) hand tight with engine the running.
< PREV PAGE
NEXT PAGE >