< PREV PAGE
NEXT PAGE >
Passat Sedan V6-3.6L (BLV) (2008)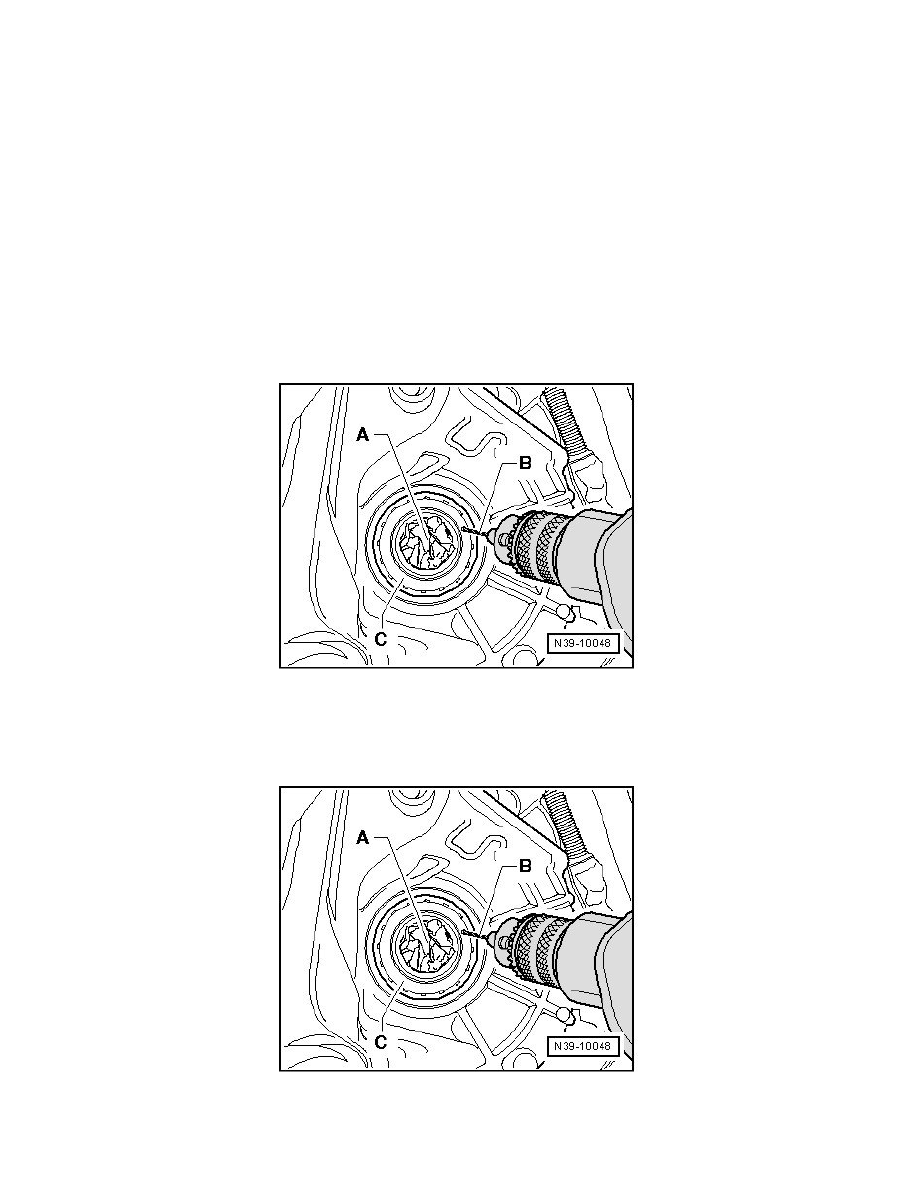 Seals and Gaskets: Service and Repair
Final Drive, Differential (09M,09MA Transmission)
Left Flange Shaft Seal
Left Flange Shaft Seal
Special tools, testers and auxiliary items required
‹› Thrust Piece (T10105)
‹› Puller (T10055)
Removing
-
Remove the drive axle.
-
Seal the opening for the drive axle at the transmission using a clean cloth - A -.
-
Grease a drill bit - B - so that the drill shavings remain held.
‹› Drill only through the metal ring - C -, otherwise the transmission may be damaged.
-
Carefully drill a hole - B - (2 to 4 mm in diameter) in the outer metal ring of the oil seal.
-
Install a sheet metal screw - arrow - (approximately 4 mm in diameter) into the drilled hole in the oil seal.
< PREV PAGE
NEXT PAGE >