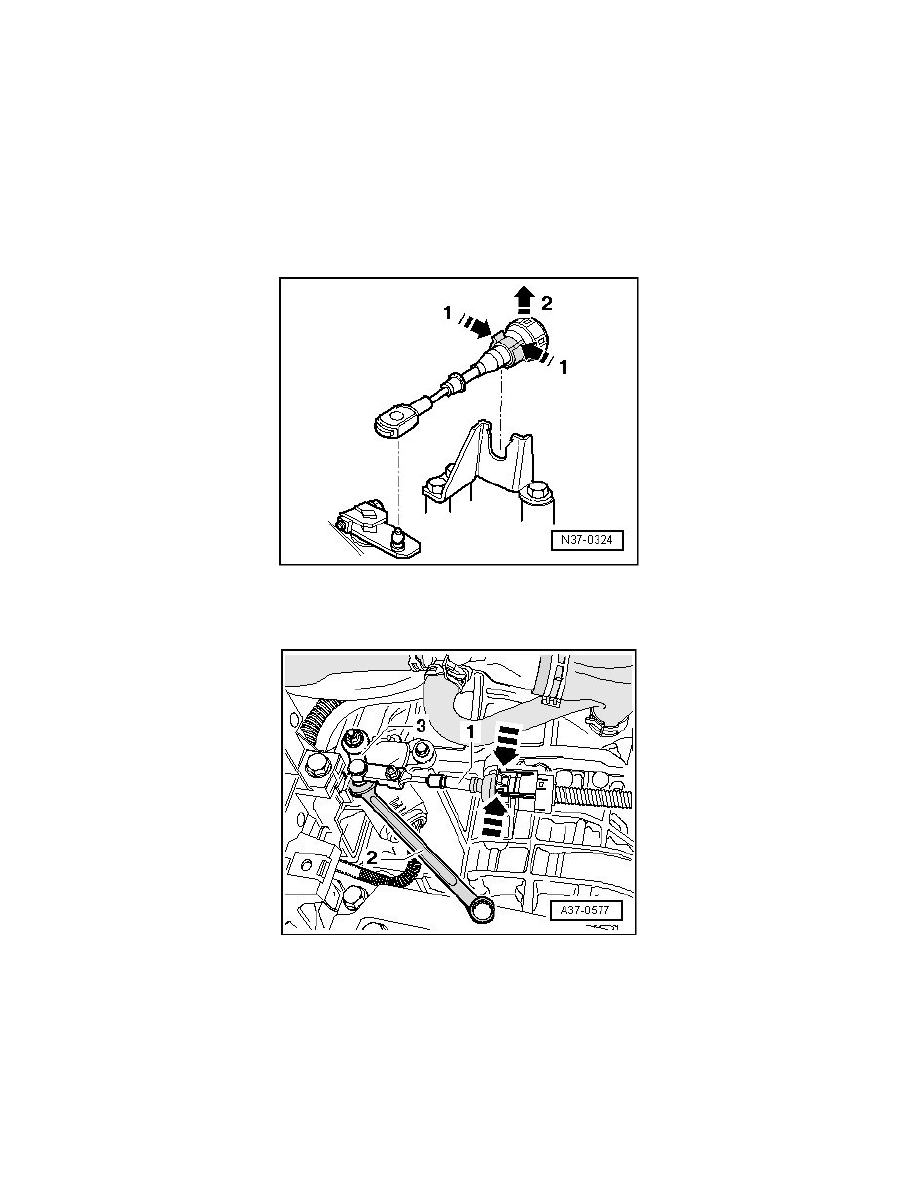 Shift Cable: Removal and Replacement
Passat and CC Specific Components
Selector Lever Cable
‹› After installation, the cable must be checked for ease of movement and must be adjusted.
Removing
-
Place the selector lever in the "S" position.
-
Disengage the selector lever cable from the transmission by hand - 1 - and pull out of the bracket - 2 -. 
-
Handle with care and make sure not to kink the cable. Do not use pliers, otherwise the retainer straps may break off.
-
Pry the cable - 1 - off the shift rod ball head - 3 - using an open end wrench - 2 -.
-
Raise the vehicle.
For further removal of the cable and/or selector mechanism, the heat shield and, if necessary, the exhaust system components must now be removed.
-
Remove the heat shield.
-
Remove the shift mechanism housing beneath the selector mechanism.