< PREV PAGE
NEXT PAGE >
Passat Sedan V6-3.6L (BLV) (2008)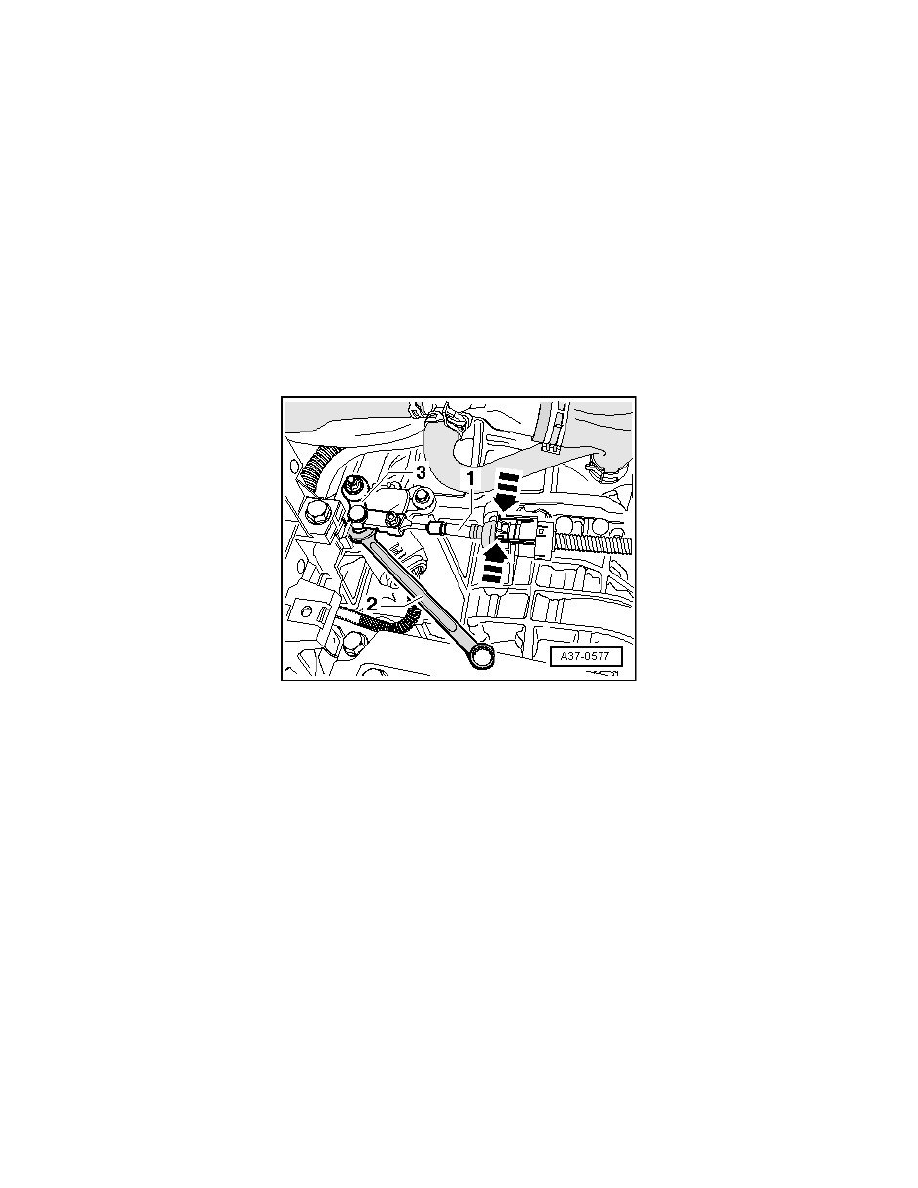 Shift Cable: Testing and Inspection
Selector Lever Cable, Checking
Short Description
To check the selector lever cable for ease of movement, remove it from the transmission and position the removed end so it does not make contact
anywhere.
Then, the selector lever is moved and the cable is installed again.
Then, the selector lever cable must be adjusted. Refer to => [ Selector Lever Cable, Adjusting ] See: Adjustments.
Do not grease the cable connection!
Procedure
-
Place the selector lever in the P position.
-
Pry the cable - 1 - off the shift rod lever -  3 - using an open end wrench - 2 -.
-
Remove the cable from the bracket by pressing the tabs -  arrows - together.
-
Move the selector lever from P to S and back to the P position again several times.
‹› The selector lever must have freedom of movement while doing so.
-
Install the cable to the shift rod lever.
-
Adjust the cable!
< PREV PAGE
NEXT PAGE >