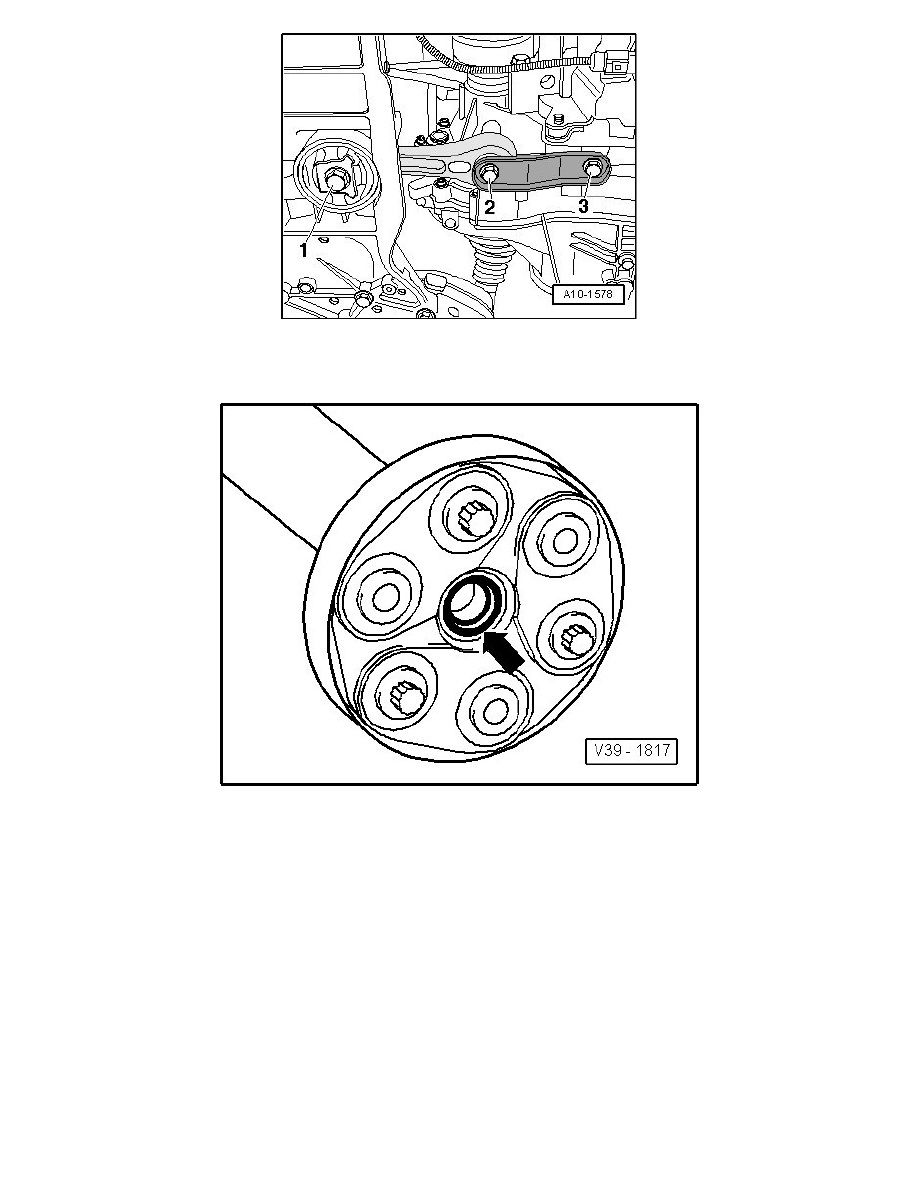 ‹› Do not tilt the driveshaft when removing, pull off from centering pin in a horizontal position. Sealing ring in centering bushing - arrow  - must not
be damaged.
‹› Flexible disc and vibration dampener cannot be separated from each other.
Remove the rear flexible disc bolts - arrows - and disc from the rear driveshaft tube.