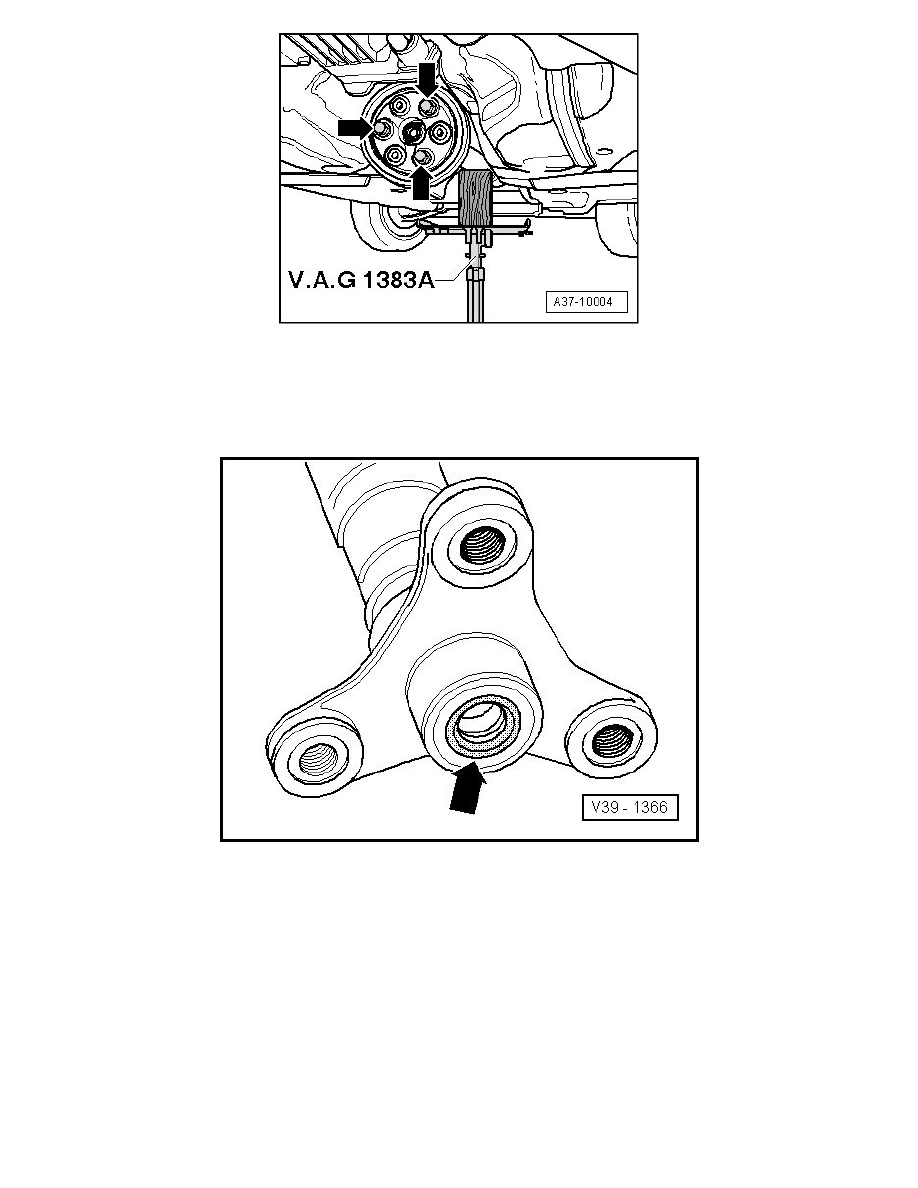 Installing
Install in reverse sequence; note the following points:
‹› Sealing rings in the driveshaft flanges - arrow - must not be damaged when removing and installing.
‹› Replace driveshaft if damaged.
‹› Do not tip rear driveshaft tube, push horizontally onto centering pins. 
‹› Install all driveshaft parts marked in relation to each other in same position when reinstalling.
Location of flexible disc with vibration damper: