< PREV PAGE
NEXT PAGE >
Passat Sedan V6-3.6L (BLV) (2008)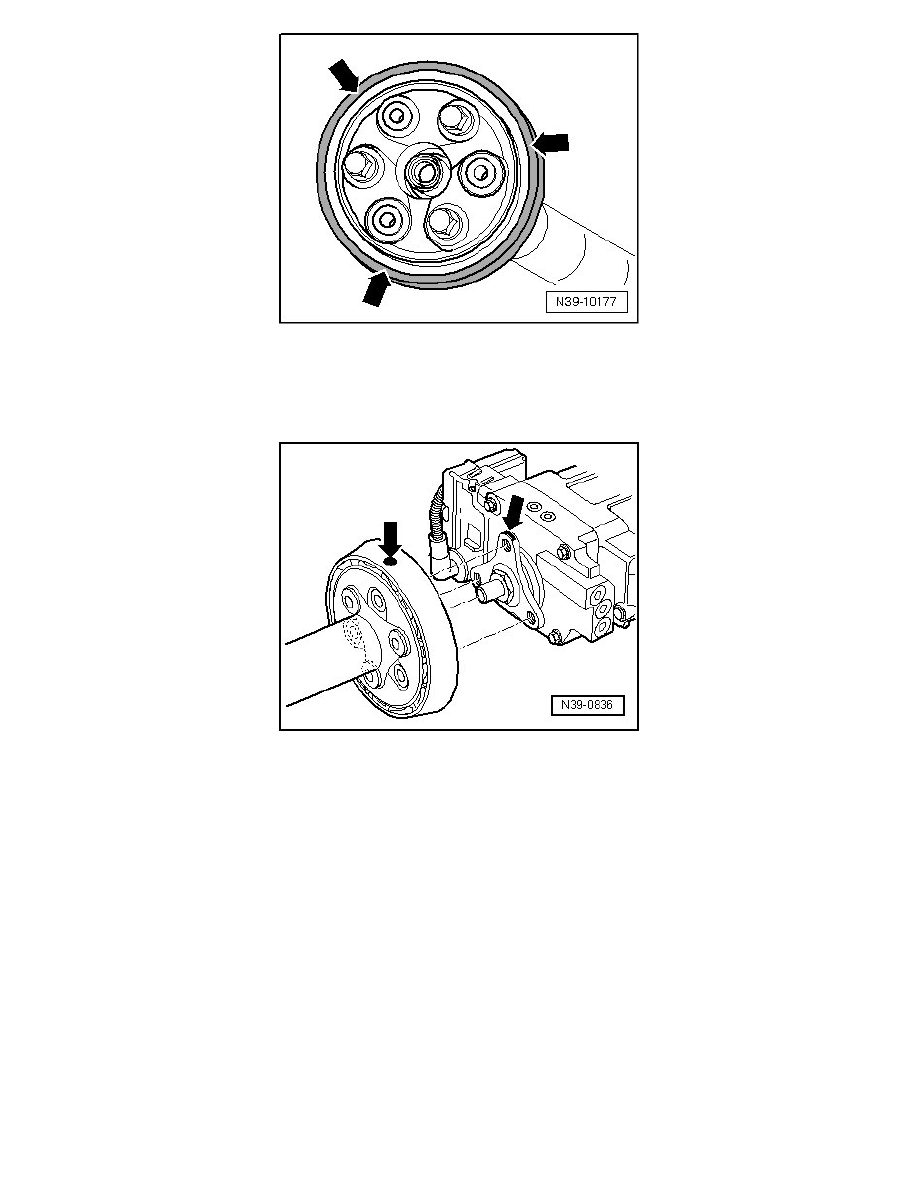 ‹› Brace on outer diameter - arrows - faces away from driveshaft tube.
‹› Three projecting sleeves each on the rear final drive flange engage in the driveshaft flexible disc mounting holes.
-
Install the driveshaft flexible disc to the rear final drive flange so the markings - arrows - align.
Install the Intermediate Bearing without Tension
‹› Tightening specifications, refer to => [ Tightening Specifications ] . 
-
Align the intermediate bearing in its elongated holes so the driveshaft or bearing is not under stress.
-
Tighten intermediate bearing after tightening driveshaft.
-
If the pendulum support has been removed, install it on the transmission with new bolts - 2 - and - 3 -.
< PREV PAGE
NEXT PAGE >