< PREV PAGE
NEXT PAGE >
Passat Sedan V6-3.6L (BLV) (2008)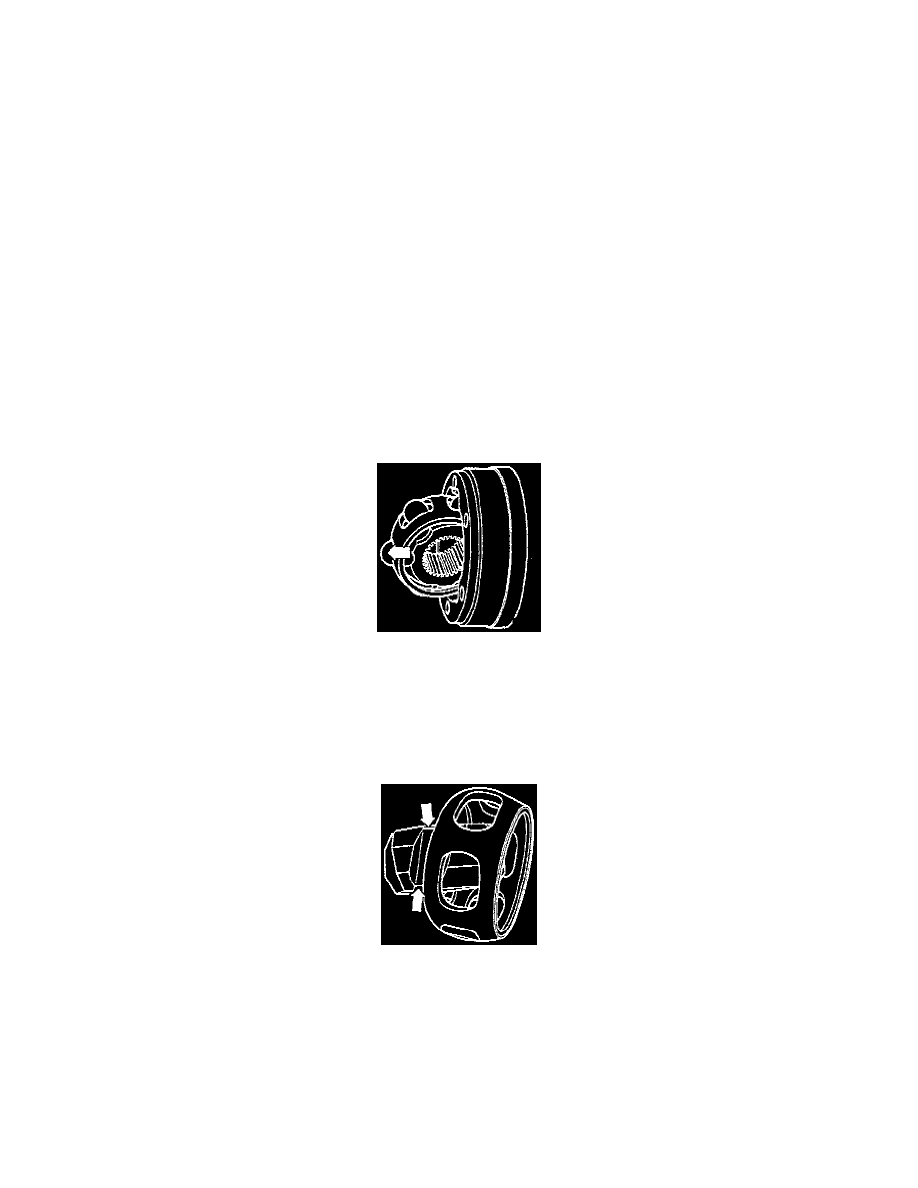 -
Press in half of the total grease amount (40 grams) into joint body. 
-
Insert cage with hub into joint body.
-
Press in opposing balls in sequence, during this, previous position of ball hub to ball cage and to joint body must be established again.
-
Install new circlip into the hub.
-
Distribute remaining grease in cover.
-
CV joint, checking for function.
CV joint is properly assembled, if ball hub can be slid back and forth by hand over whole compensation length.
Inner CV Joint, Checking
Inner CV Joint, Checking
Removing
The joint must be disassembled to replace dirty grease or for checking the balls and ball tracks for wear and damage.
-
Swing ball hub and ball cage. 
-
Press out ball joint housing in - direction of arrow -. 
-
Press balls out of cage.
‹› Ball hub and joint piece are paired. Do not interchange.
-
Flip out ball hub from ball cage via running path of ball -  arrows -.
-
Check joint piece, ball hub, ball cage and balls for small broken off depressions (pitting build-up) and chafing.
Excessive circumferential backlash in joint makes itself noticed via tip-in shock. Joint must be replaced in such cases. Flattening and running marks of
balls are no reason to replace joint.
Installing
-
Insert ball hub into ball cage via two chamfers. The installation position is at random. Press balls into cage.
< PREV PAGE
NEXT PAGE >