< PREV PAGE
NEXT PAGE >
Passat Sedan V6-3.6L (BLV) (2008)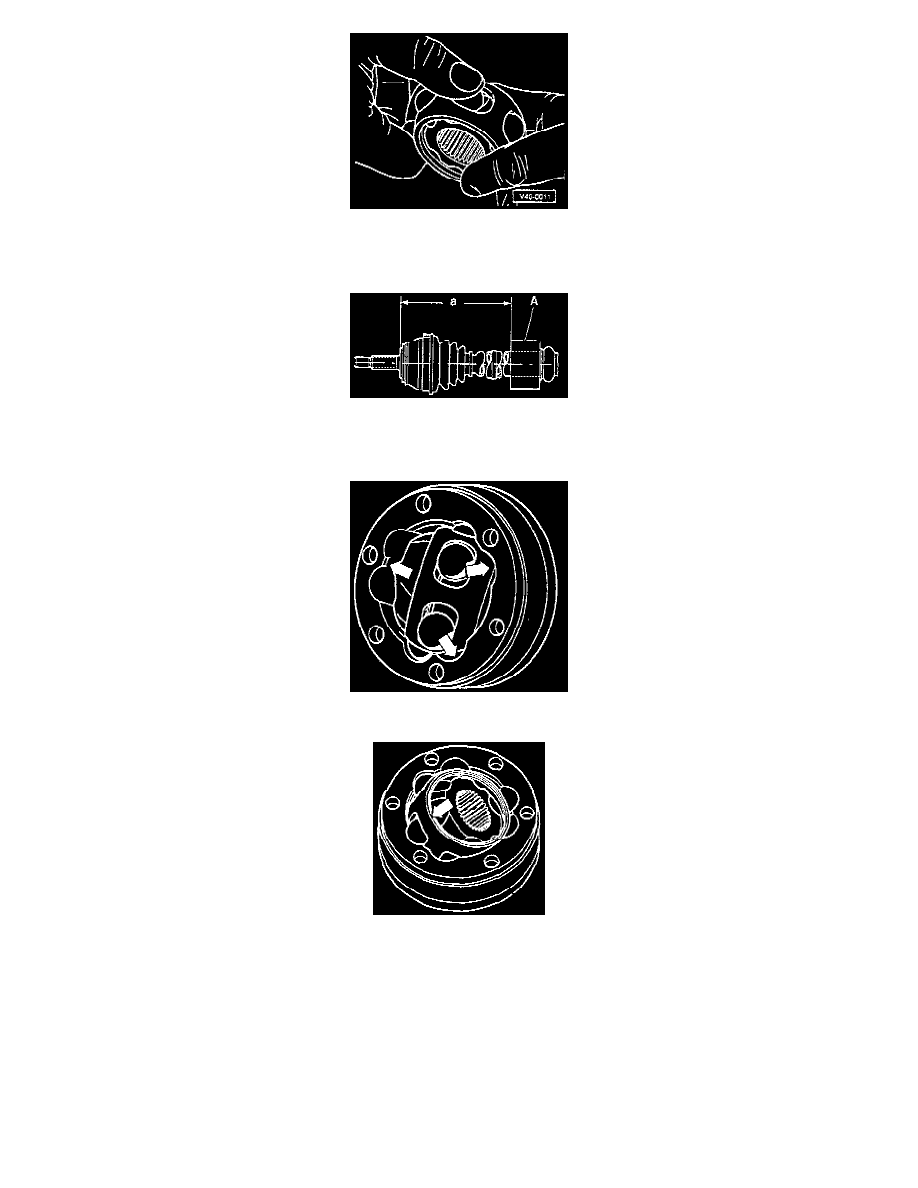 Ball hub has 2 different distances between ball tracks, a larger and a smaller.
-
Insert hub with cage and balls upright into joint piece, a smaller space - b - must face toward open side of joint piece when doing this.
-
Also note chamfer on inner diameter of ball hub, it must be visible after swiveling in.
-
Swing in ball hub; to do so, swing out hub far enough out of cage -  arrows - (as depicted in illustration).
-
Swing in hub with balls by pressing forcefully onto cage -  arrow -.
-
CV joint, checking for function
CV joint is properly assembled, if ball hub can be slid back and forth by hand over whole compensation length.
< PREV PAGE
NEXT PAGE >