< PREV PAGE
NEXT PAGE >
Passat Sedan V6-3.6L (BLV) (2008)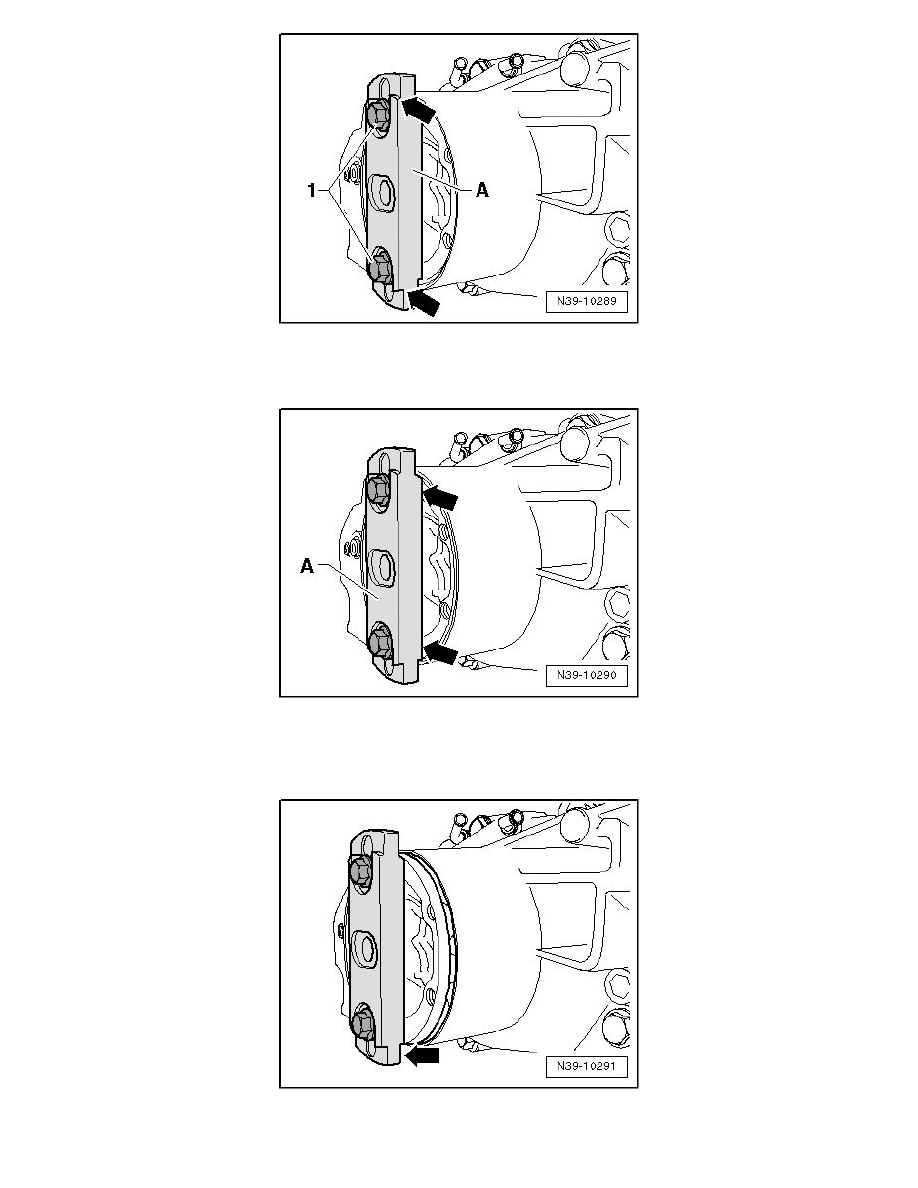 The sections - arrows - for the larger flange diameter face outward.
-
Tighten one turn each in an alternating sequence until the flange contacts the plate - arrows - and then stop tightening.
CAUTION!
Wear gloves to get a good grip on the flange.
Drive the flange out of the final drive by tapping lightly on the plate - arrow -.
CAUTION!
Only use a plastic mallet so the final drive and tool are not damaged. 
< PREV PAGE
NEXT PAGE >