< PREV PAGE
NEXT PAGE >
Passat Sedan V6-3.6L (BLV) (2008)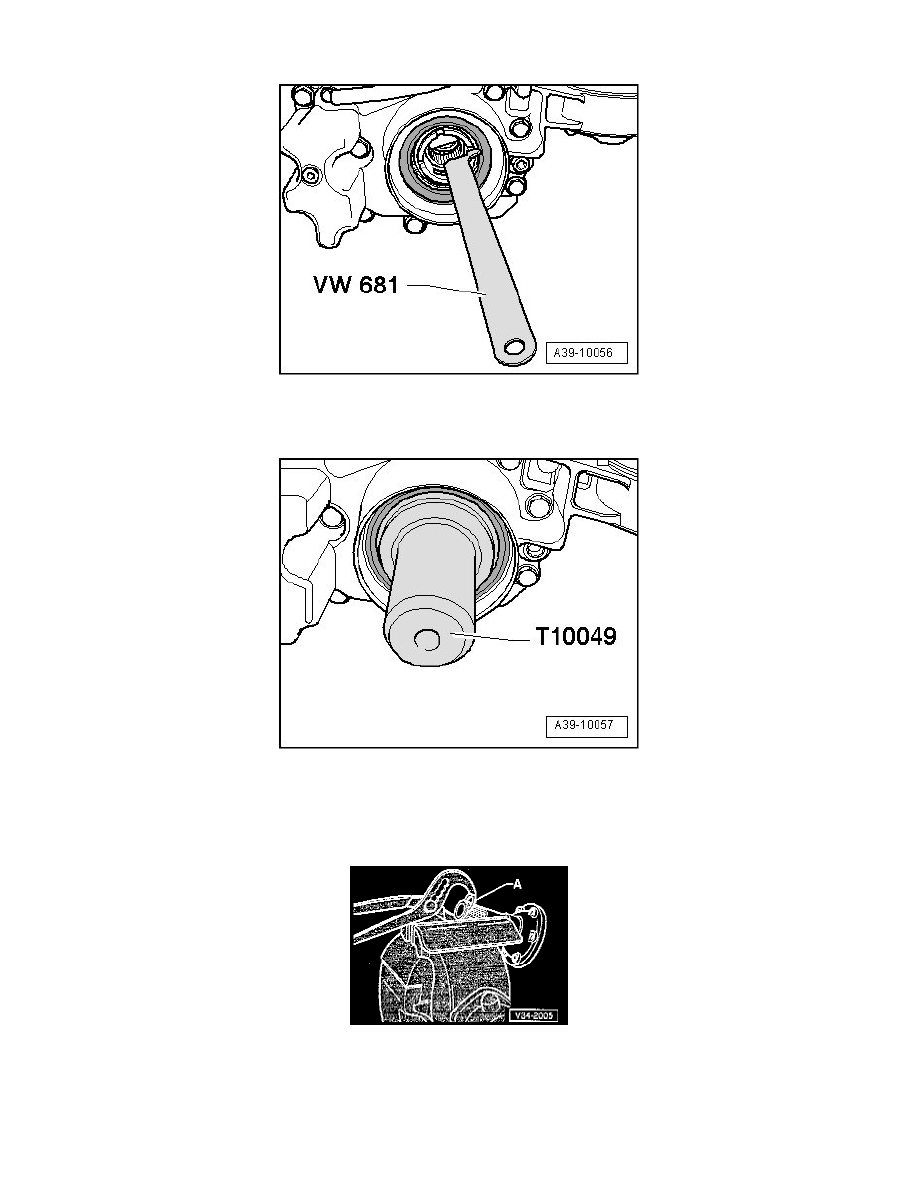 -
Pry out the flange shaft seal with the extractor lever (VW 681).
Installing
-
Lightly lubricate the outer diameter of the new seal and drive in, without tilting until seated using the thrust piece (T10049).
-
Fill the area between sealing lip and dust lip halfway with sealing grease (G 052 128 A1).
Circlip, Replacing
-
Clamp the flange shaft using jaw protectors in a vise.
-
Press the previous circlip out of flange shaft groove with the new circlip - A -.
-
Drive in the flange shaft with a plastic hammer and possibly drift. 
-
Install the drive axle.
< PREV PAGE
NEXT PAGE >