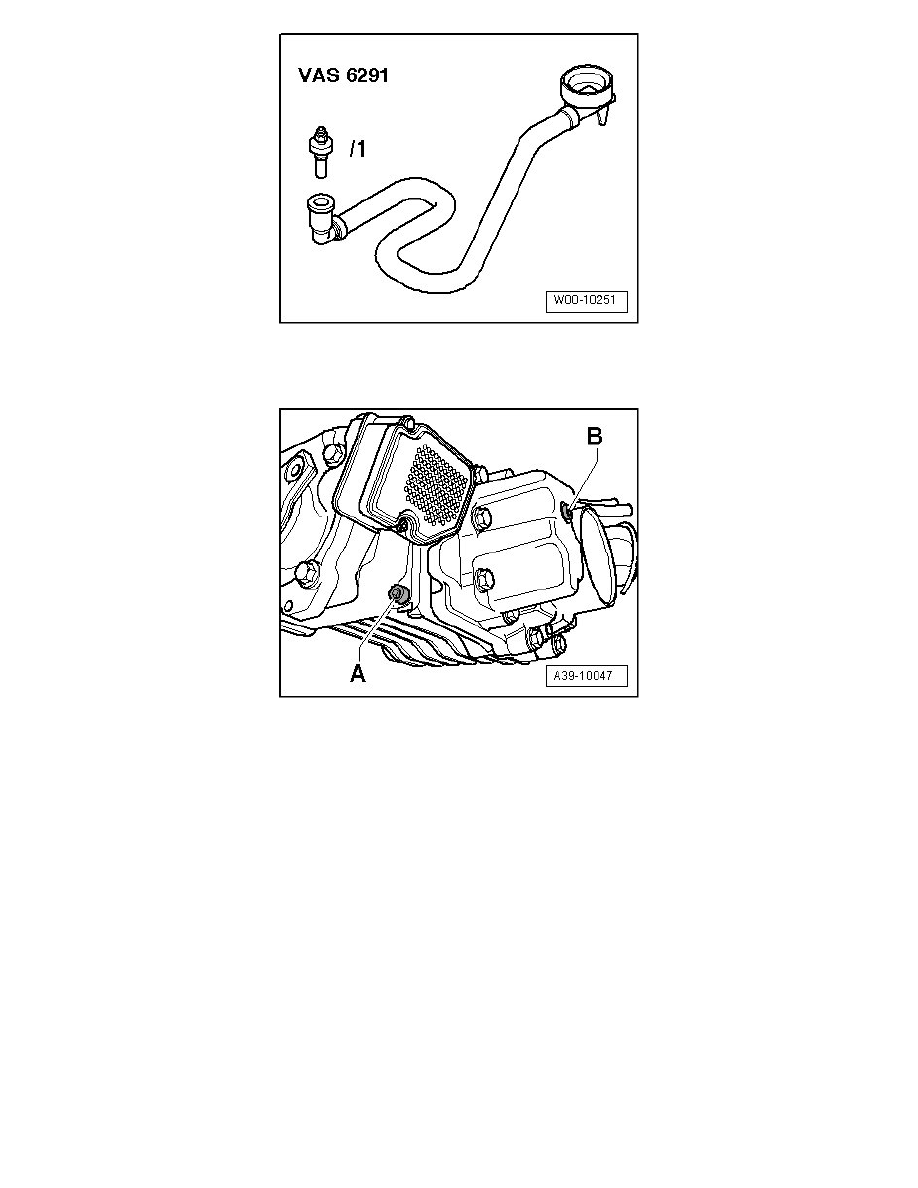 -
Raise vehicle with lift and position Used Oil Collection and Extraction Device (V.A.G 1782) under Held clutch.
-
Remove oil drain plug - A - and drain high-performance oil completely.
-
Install a new drain plug with a new gasket. Drain plug has a permanent seal.
Tightening specification: 30 Nm
-
Remove oil filler plug - B -.
-
Disconnect elbow - B - from adapter - A - and completely install adapter in oil filler opening.