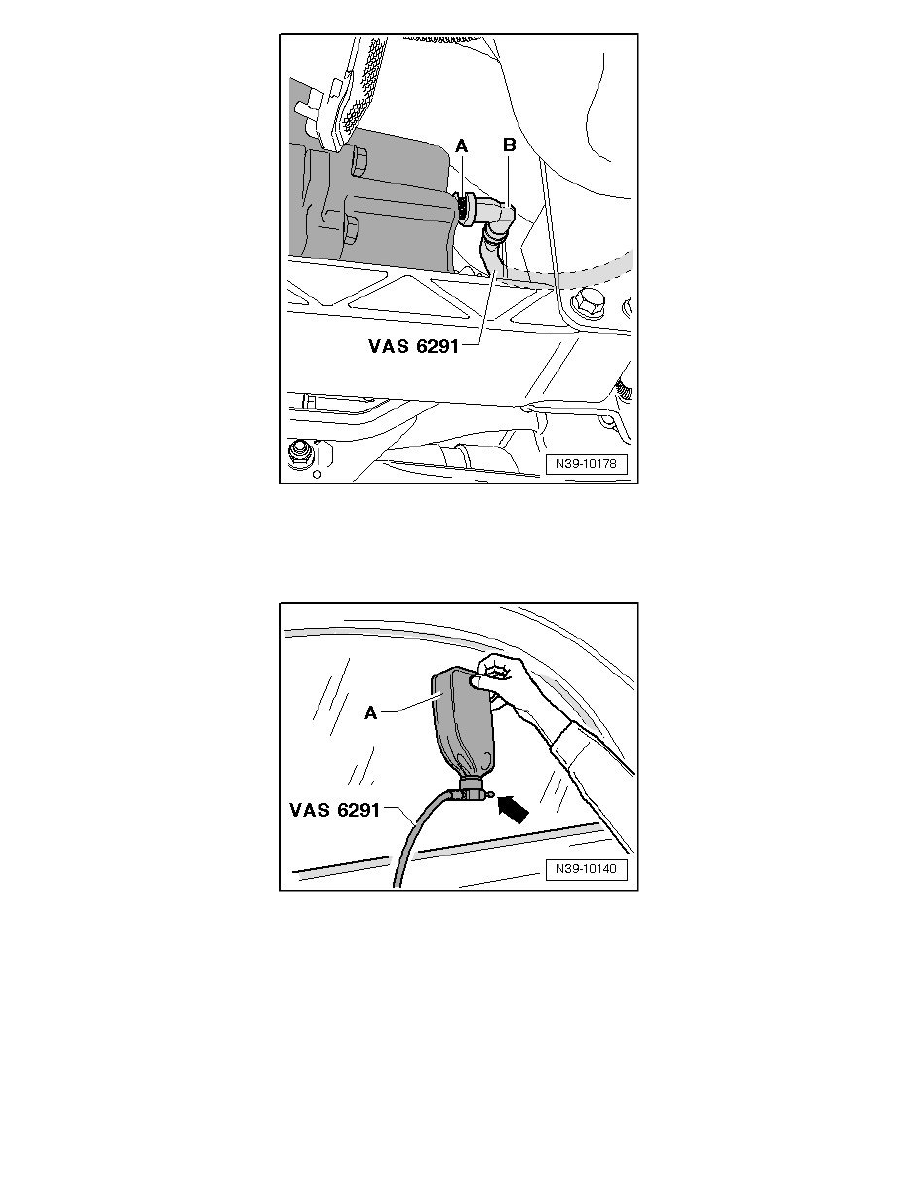 -
Position elbow again and route hose over driveshaft to prevent it from hanging down.
-
After hose is routed above left rear wheel and away from vehicle, you can drain vehicle.
-
Screw oil container - A - with valve closed -  arrow - onto Charging Device F/Held 2 Coup. (VAS 6291).
-
Open valve - arrow - and hold oil container as shown in illustration.
Oil capacity in service: 0.65L High performance oil for Held clutch (G 055 175).
-
You can check for correct filling by lifting vehicle again and check whether oil is leaking out at adapter - A -.