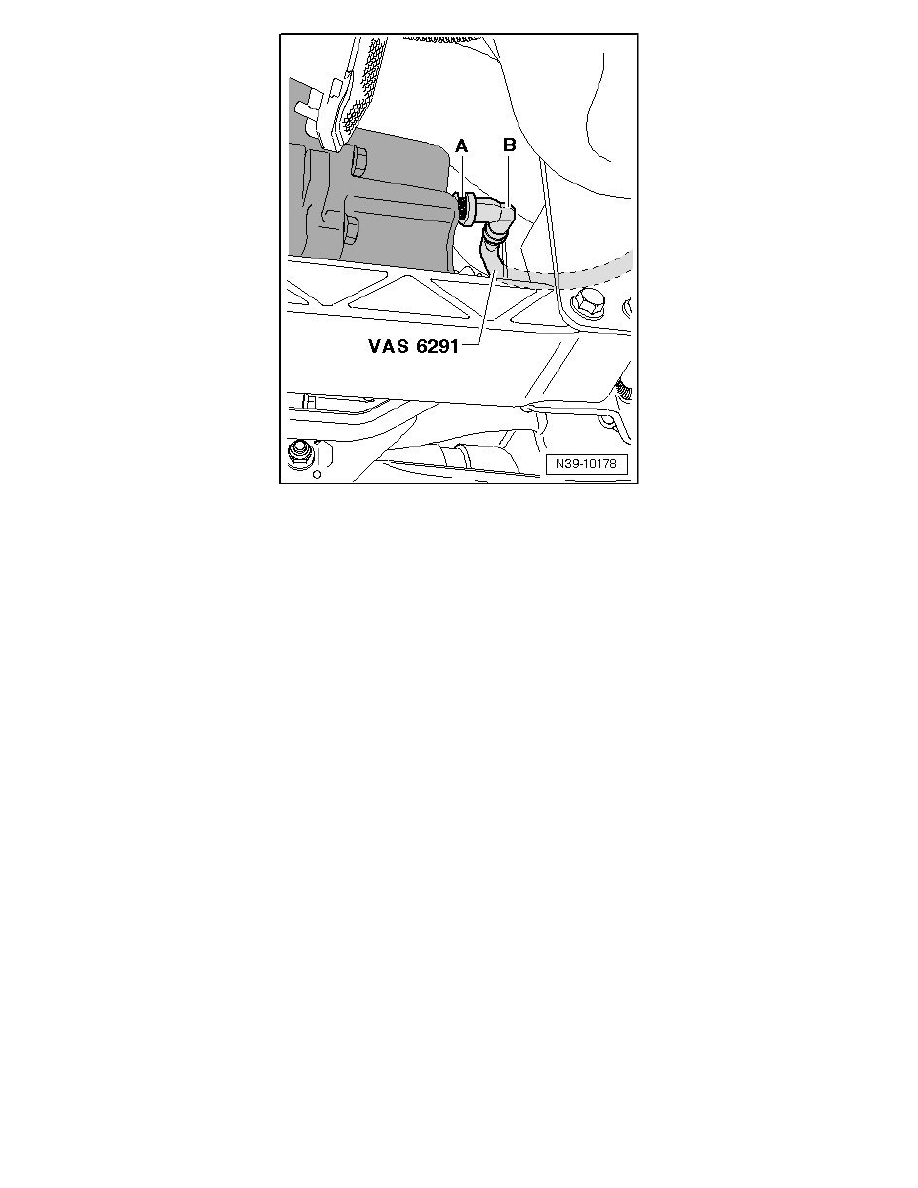 -
If oil is still not leaking, lower vehicle again and continue with filling procedure.
-
As soon as oil begins to leak out, hold oil container below highest level of Held clutch so that extra oil can flow out of the line and back into the
container.
-
Remove Charging Device F/Held 2 Coup. (VAS 6291) and reinstall oil filler plug.
Tightening specification: 15 Nm
-
Now check for correct oil level at specified temperature range. 
-
Connect the vehicle tester. Refer to => [ Tester, Connecting ].