< PREV PAGE
NEXT PAGE >
940 L4-2.3L SOHC VIN 88 B230F (1992)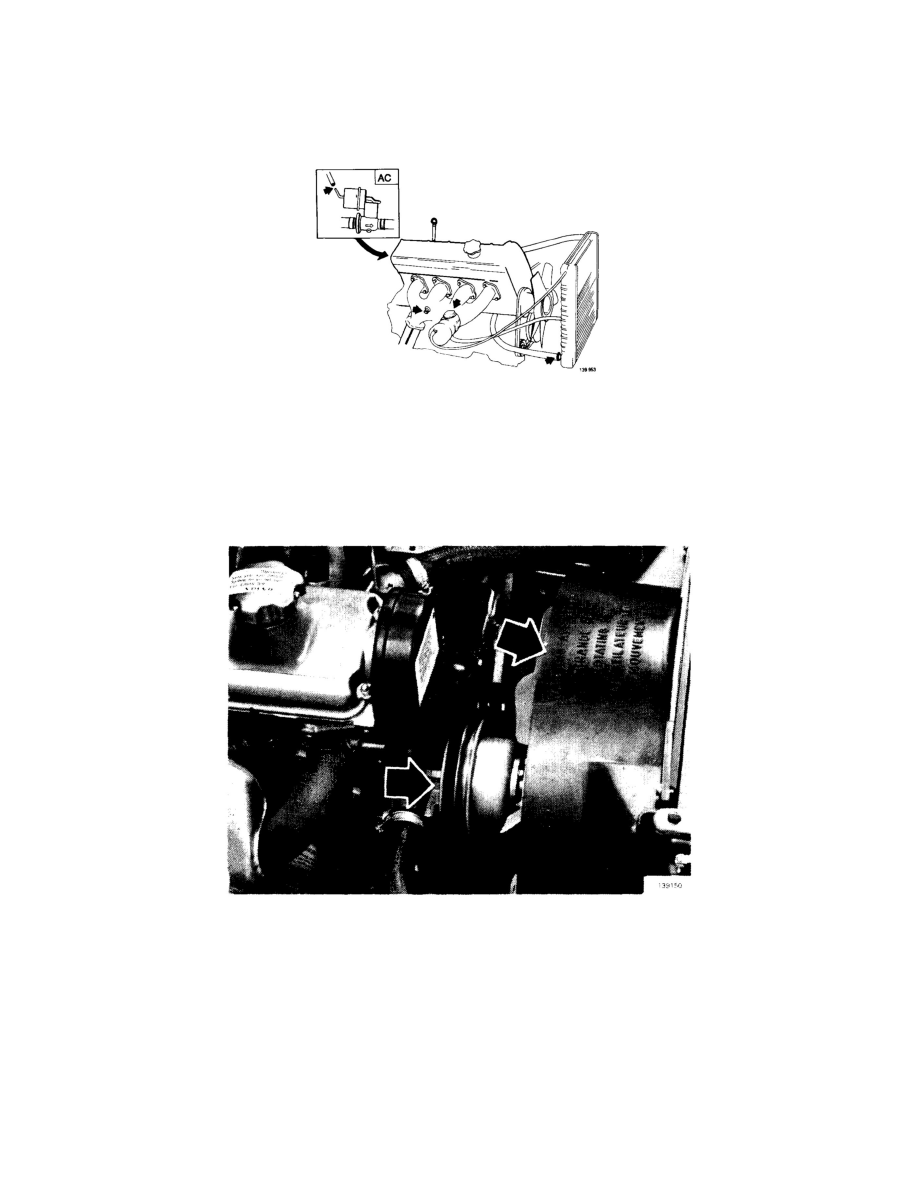 Coolant Pump: Service and Repair
Removal
WATER PUMP REPLACEMENT 
NOTE: Always pressure test cooling system before replacing water pump, rubber seals or gaskets. Water pumps are often replaced unnecessarily eg.
when only a gasket is leaking. In case of a leakage pressure test system.
Coolant Drain Locations
Drain Coolant:
1. On AC vehicles, disconnect vacuum hose from water valve to prevent valve from opening fully.
2. Move dashboard heater control to warm.
3. Remove expansion tank cap.
4. Unscrew drain cock on right side of cylinder block.
5. Disconnect water hose from lower part of radiator.
Fan Shroud & Pulley
< PREV PAGE
NEXT PAGE >