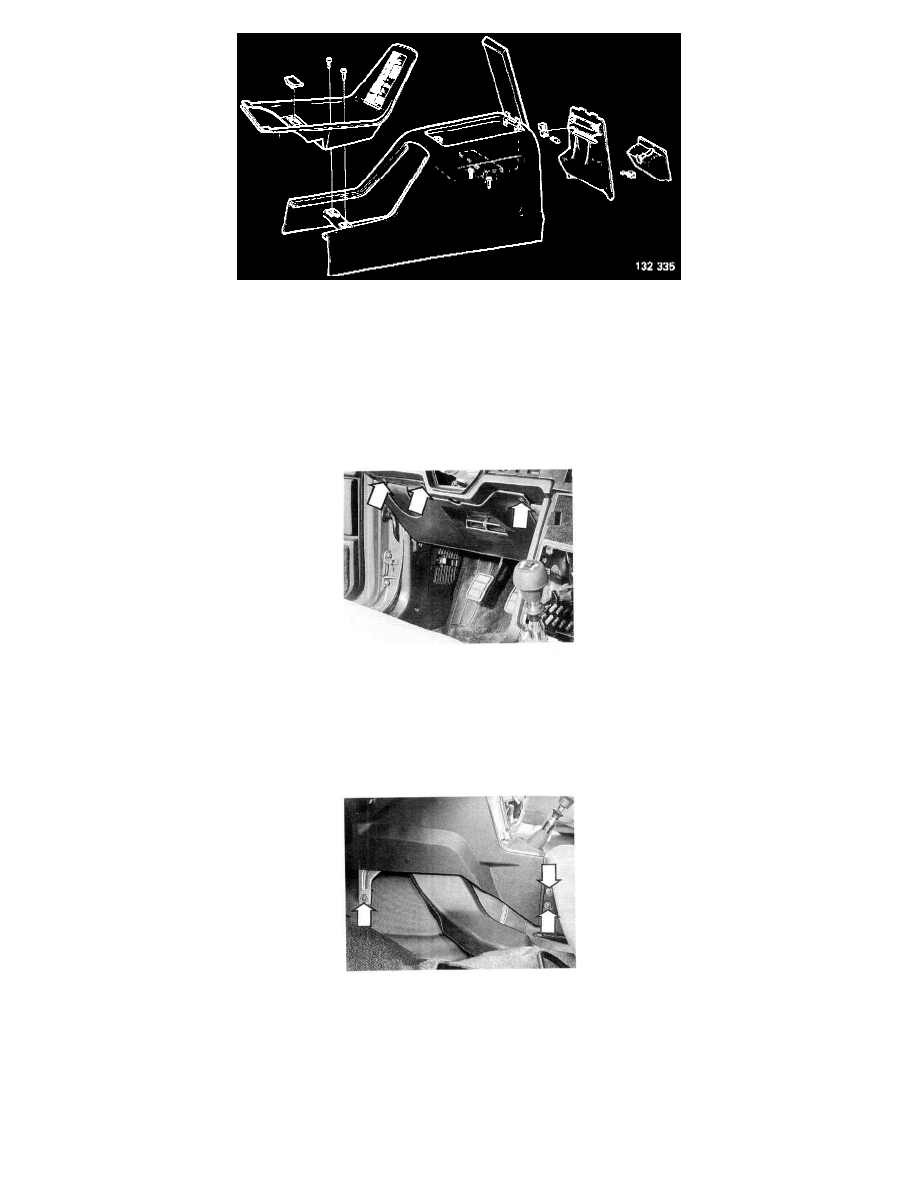 Remove:
-
frame around gear lever and parking brake. Undo connector.
-
rear ashtray, complete with panel and light.
-
screws under plastic cover in bottom of storage compartment.
-
parking brake cover.
I5
Remove/disconnect on left-hand side:
-
panel under dashboard (3 screws).
-
air hose to steering column outlet.
I6
Pull back carpet at center console and remove:
-
screw at front of side panel.
-
screws at rear of side panel.
I7
Remove on right-hand side: