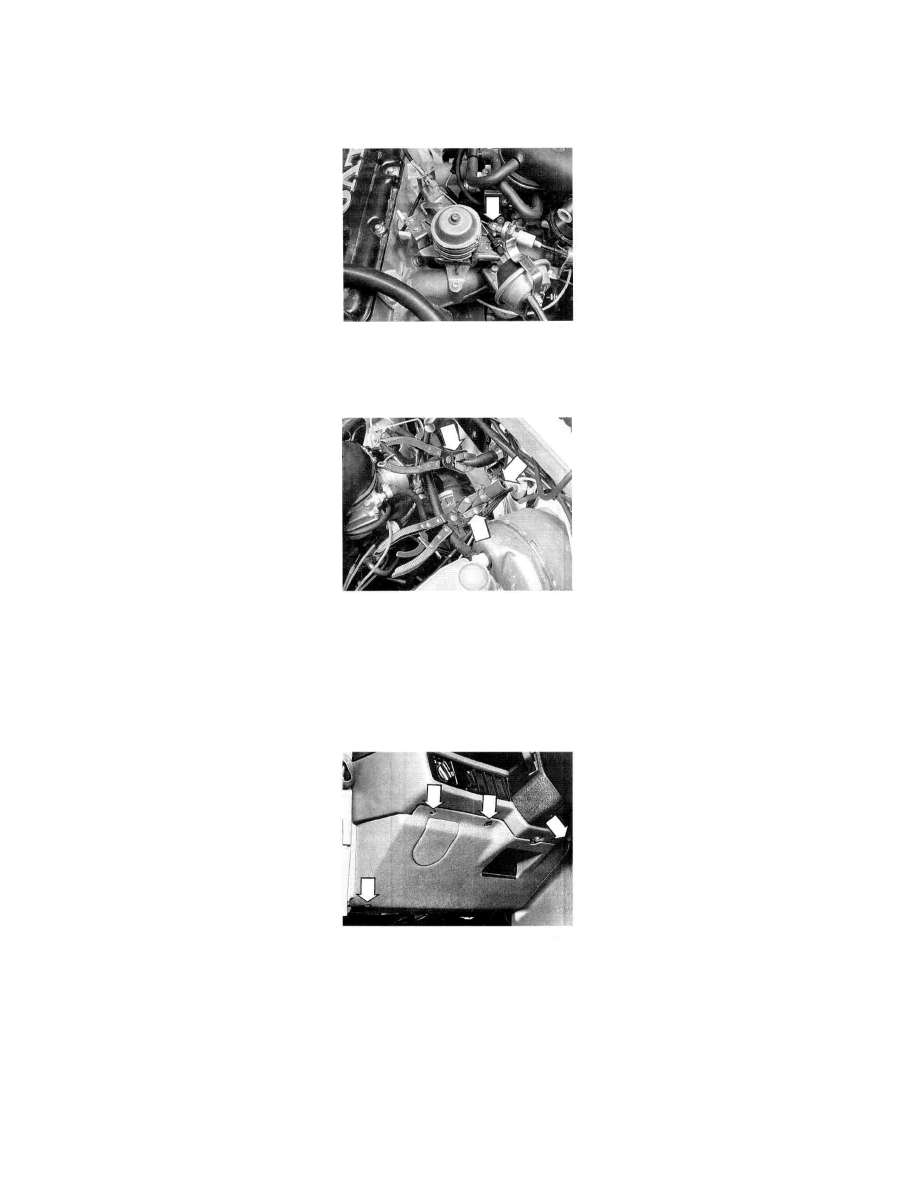 Heater Core: Service and Repair
Heater Core w/ Heater Only
Removal
B1 Disconnect:
-
battery ground lead
-
throttle cable from pulley.
B2 Apply two hose clamps:
-
one to water valve inlet hose
-
the other to the heater inlet hose.
B3 Disconnect water valve hose.
B4 Remove/disconnect:
-
panel under left side of dashboard
-
panel air intake hose.
B5 Set air control on panel to floor position. 
Place cloth on floor under water valve.