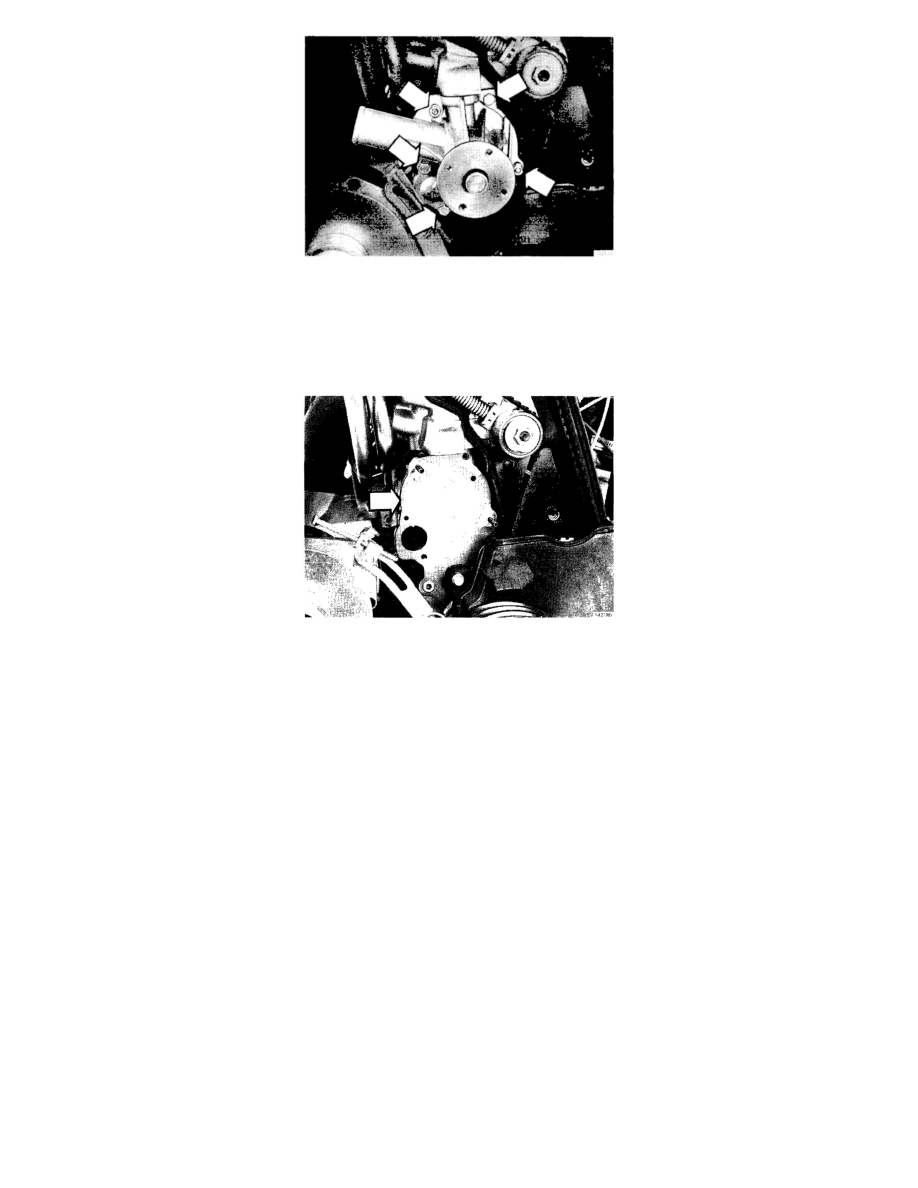 Water Pump Removal
Remove Water Pump: 
1. Loosen return pipe at coolant pump:
-
Remove bolt, washer and nut.
2. Remove all bolts, washers and nuts.
Water Pump To Block Gasket Surface
Clean Gasket Surface And Contact Surfaces: 
1. Scrape off any traces of gasket material from block and water pump.
2. Clean rubber ring contact area on cylinder head.