< PREV PAGE
NEXT PAGE >
940 L4-2.3L SOHC VIN 88 B230F (1992)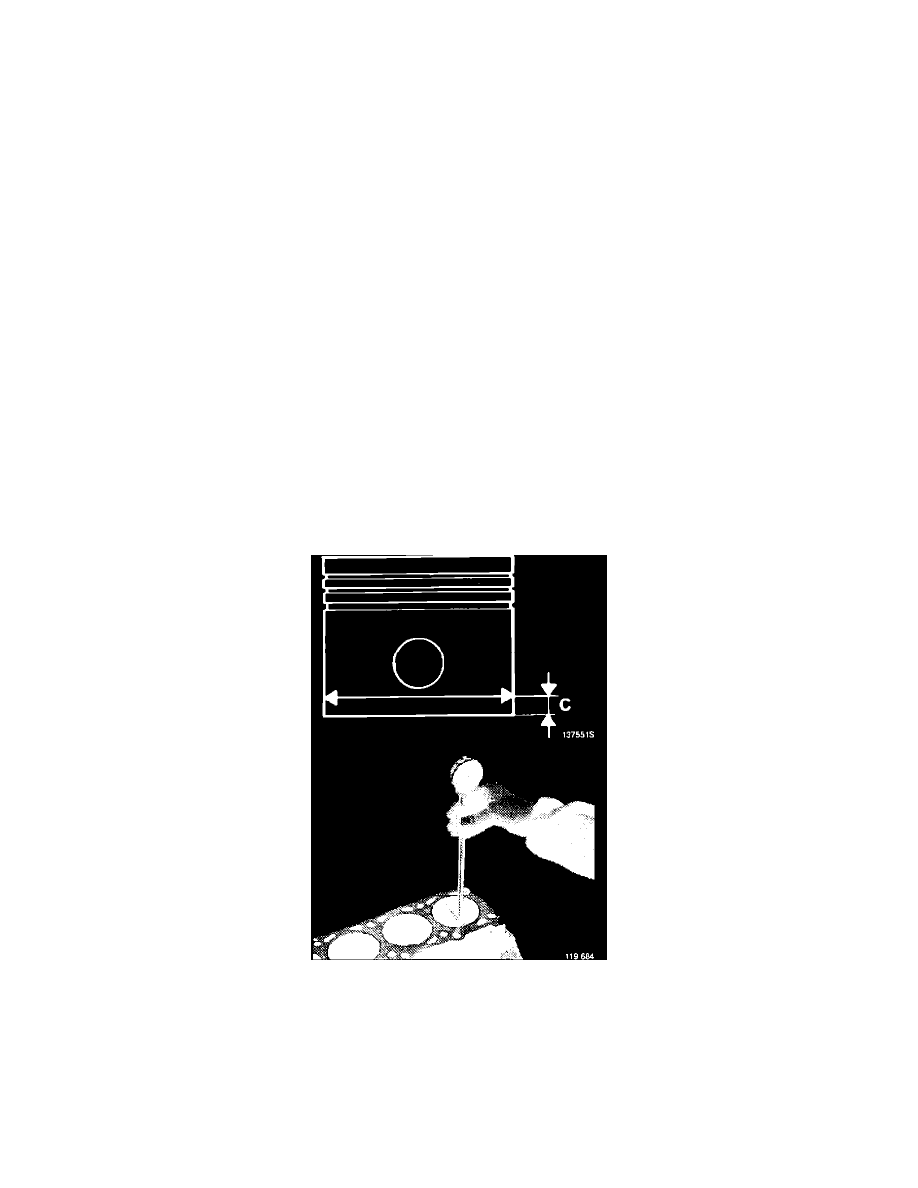 Piston: Technical Service Bulletins
Piston - Clearance In Used Engines
MODEL
200/700-900
GROUP
21
NUMBER
209/718
TITLE
PISTON CLEARANCE IN USED ENGINES B230 ENGINES ALL
MARKET
US and Canada
DATE
November 1992
REFERENCE:
TP30871/1(ENGLISH); 10/85; ENGINE B200, B230 
TP 30987/1 (ENGLISH); 07/86; B230FT ENGINE 
TP 31311/1 (ENGLISH); 12/88; B204, B234 ENGINES
Piston clearance in used engines
The clearance stated in the specifications manual only apply when new pistons are fitted. The max. permissible piston clearance in B230F/FF and B234F
engines before the components must be replaced is 0.080 mm (0.003 in).
Measure piston diameter at height C above bottom of skirt:
C = 7.0 mm (0.28 in) (B230)
Measure cylinder bore 35 mm (1.38 in) below piston top dead center.
< PREV PAGE
NEXT PAGE >