< PREV PAGE
NEXT PAGE >
940 L4-2.3L SOHC VIN 88 B230F (1992)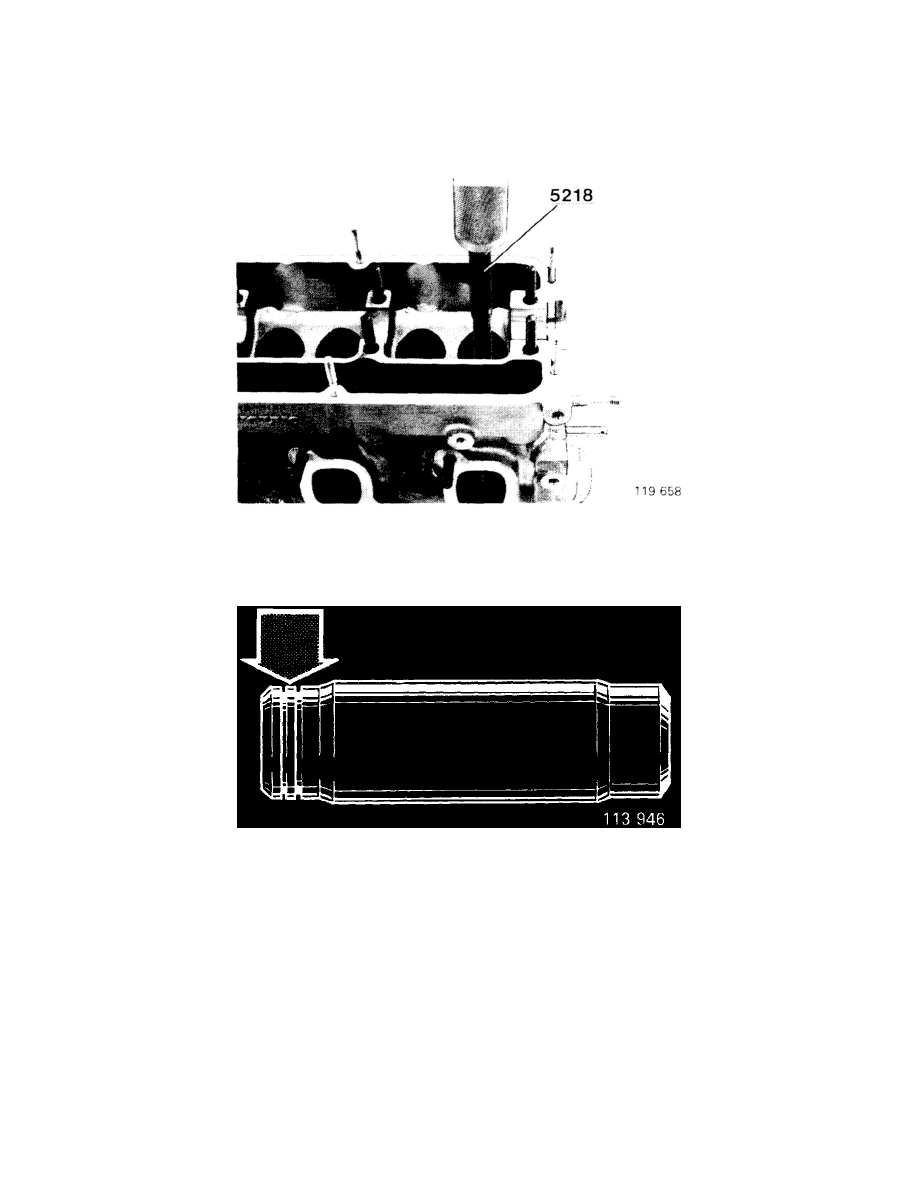 Valve Guide: Service and Repair
NOTE: Special Tools Required: 5027, 5028, 5160, 5218, 5224.
RECONDITIONING PROCEDURES: 
Replacing Valve Guides:
1. Heat cylinder head to 100 ±10 C (212 ±18 F).
Valve Guide Removal
2. Use drift 5218 to press out guides. Press toward the combustion chamber.
3. Make sure guide has not seized during removal. If so valve guide bore must be reamed to oversize.
Valve Guide
-
Use new valve Guides, they are marked with grooves. Make sure the new guide has the same number of grooves as the old guide.
No. of grooves
Size
0
Standard
1
Oversize 1
2
Oversize 2
3
Oversize 3
< PREV PAGE
NEXT PAGE >