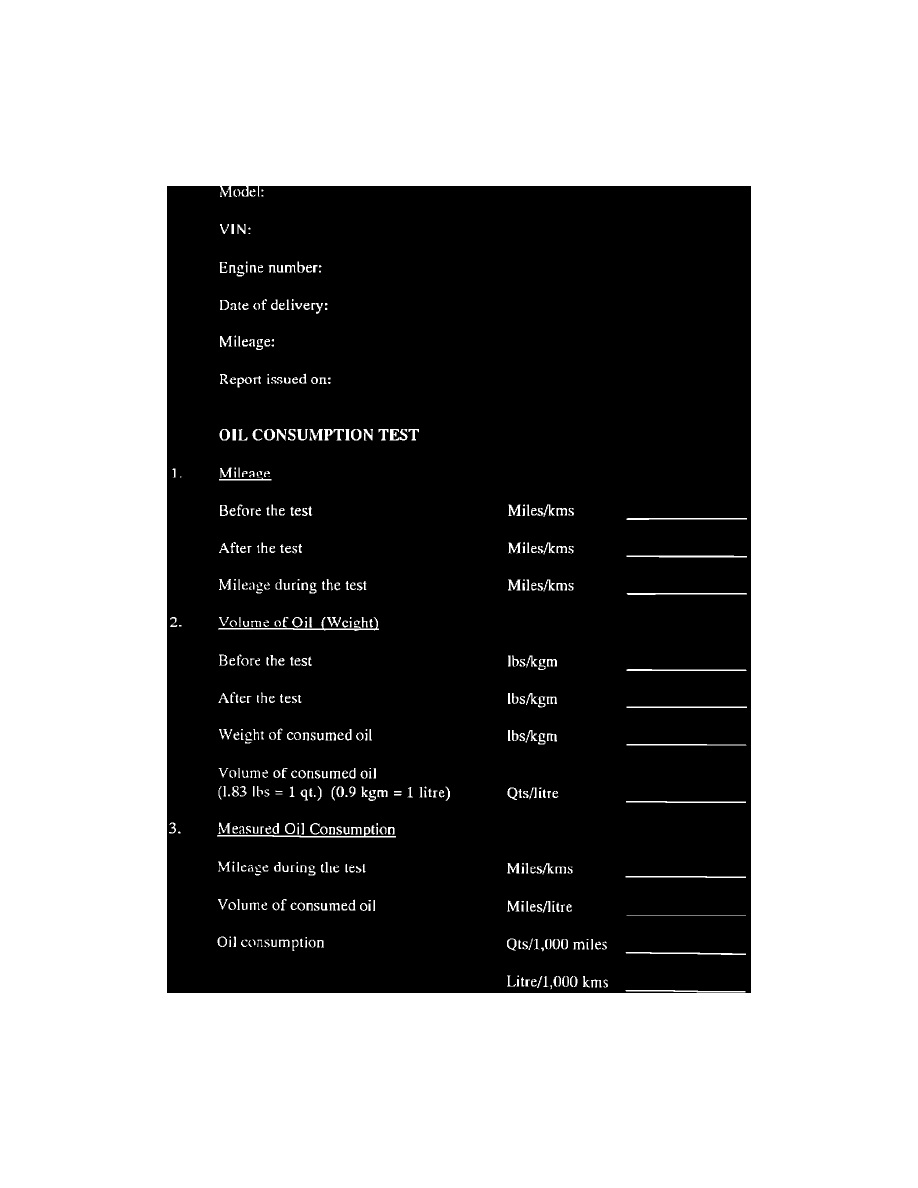 7.
Run the engine warm until the oil temperature has reached a normal operating temperature.
8.
Drain the oil for at least 10 minutes to allow complete drainage of the oil sump.
9.
Weigh the oil.
10.
Complete the report form and calculate the oil consumption.
REPORT FORM FOR MEASURING OIL CONSUMPTION
Note:
If parts have been replaced due to abnormal oil consumption, this form must accompany parts returned to Technical Material Analysis (TMA)
Department.