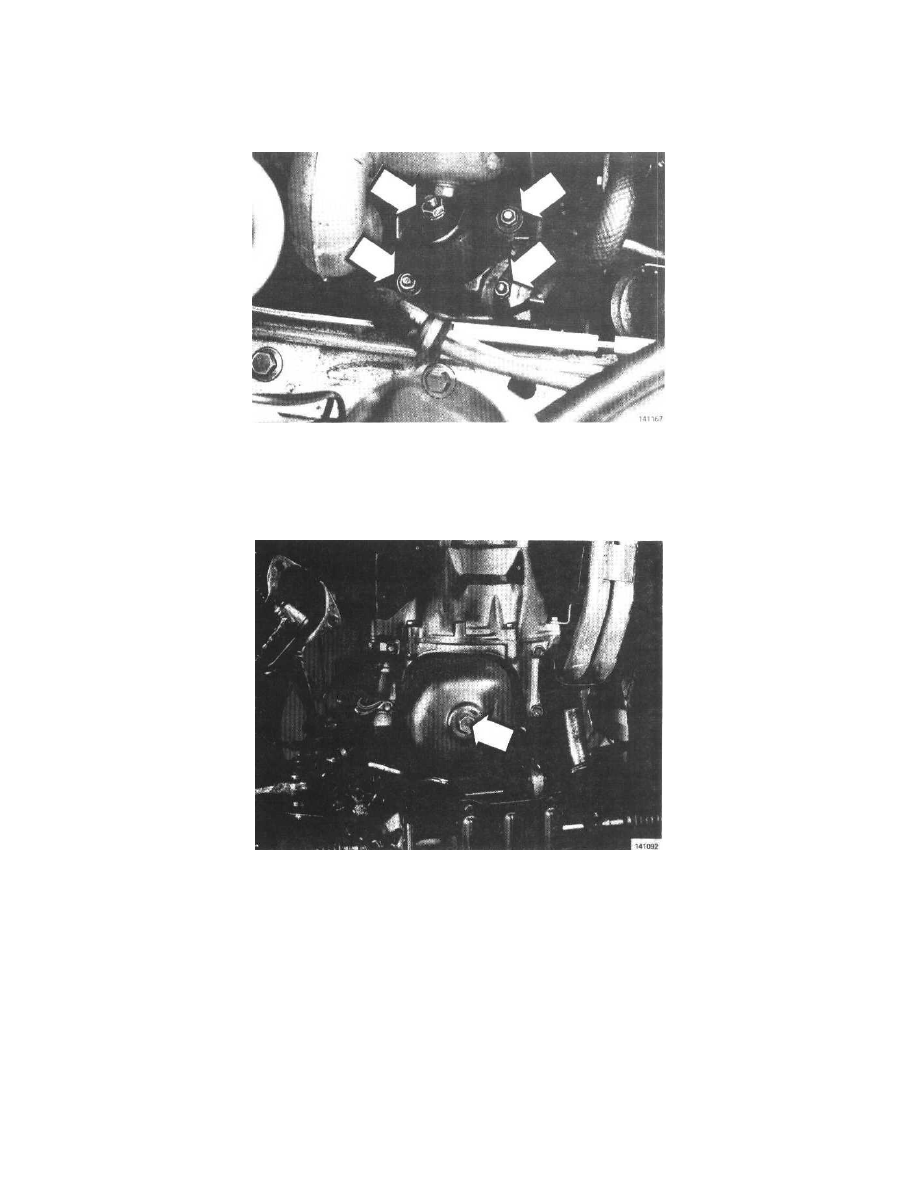 Use two supports 5033, lifting hook 5115 and lifting yoke 5006.
NOTE: Do not lift too high, distributor cap may become damaged.
Loosen fan shroud.
Remove oil dipstick.
Remove left side engine mount 
Cut clamping strap for power steering hose.
E-engines: disconnect bracket at intake manifold.
Remove bolts retaining front axle member 
Remove reinforcing bracket 
Pull front axle member down.
Vehicles with power steering: disconnect hose to power steering fluid container.