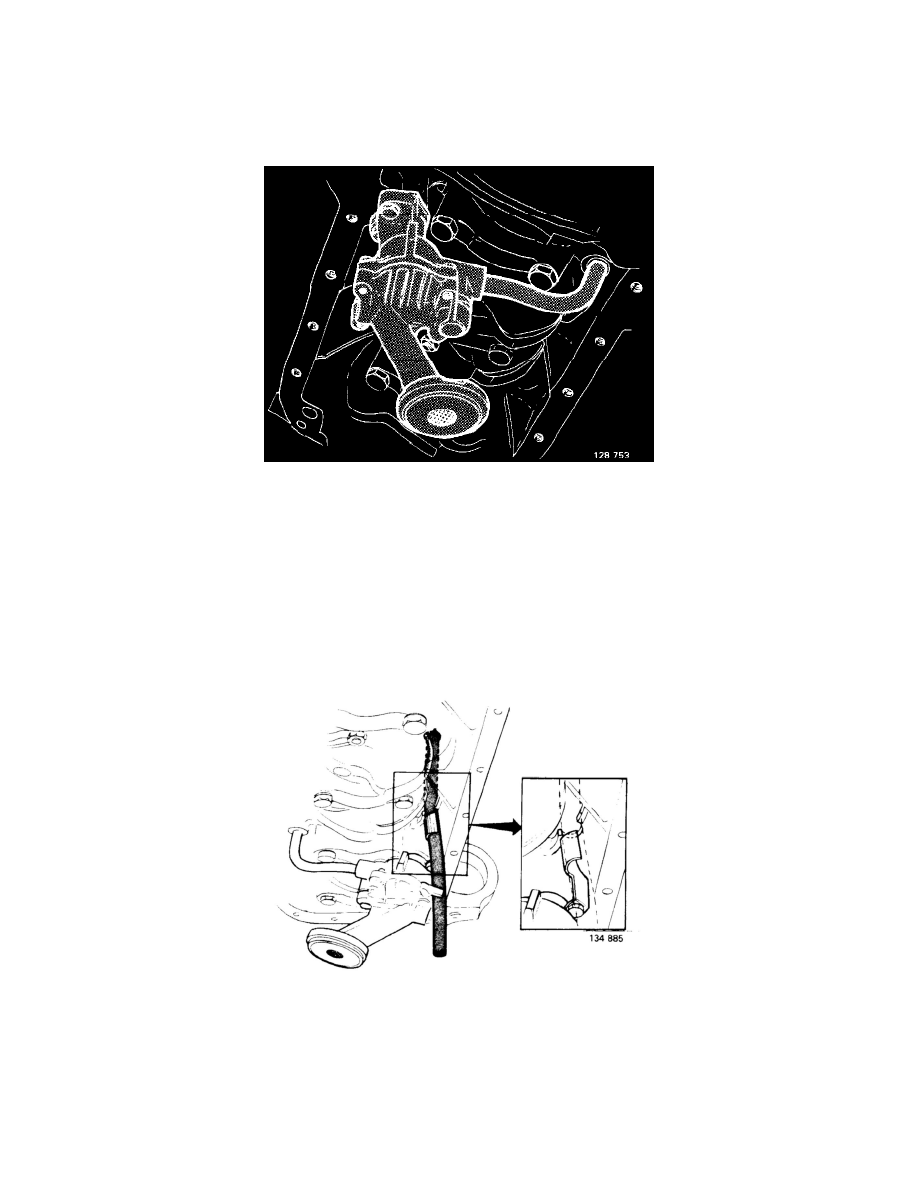 Oil Pump: Service and Repair
Removing/Installing Oil Pump
REMOVING/INSTALLING OIL PUMP 
 
 
Removing 
Oil Pump
Remove oil pan.  See: Oil Pan/Service and Repair
Remove two bolts to remove oil pump.
 
 
Installing 
Use new seals.
Install pump with delivery pipe attached to oil pump.
Align pipe to block so that seal does not become damaged.
Tighten two oil pump retaining bolts.
Oil Hose From Oil Trap
Connect oil hose from oil trap. 
Attach clamp for oil trap drain hose to oil pump bolt.
Make sure hose is securely clamped behind oil pump shoulder.
IMPORTANT! The hose must have correct length, it must not be cut.