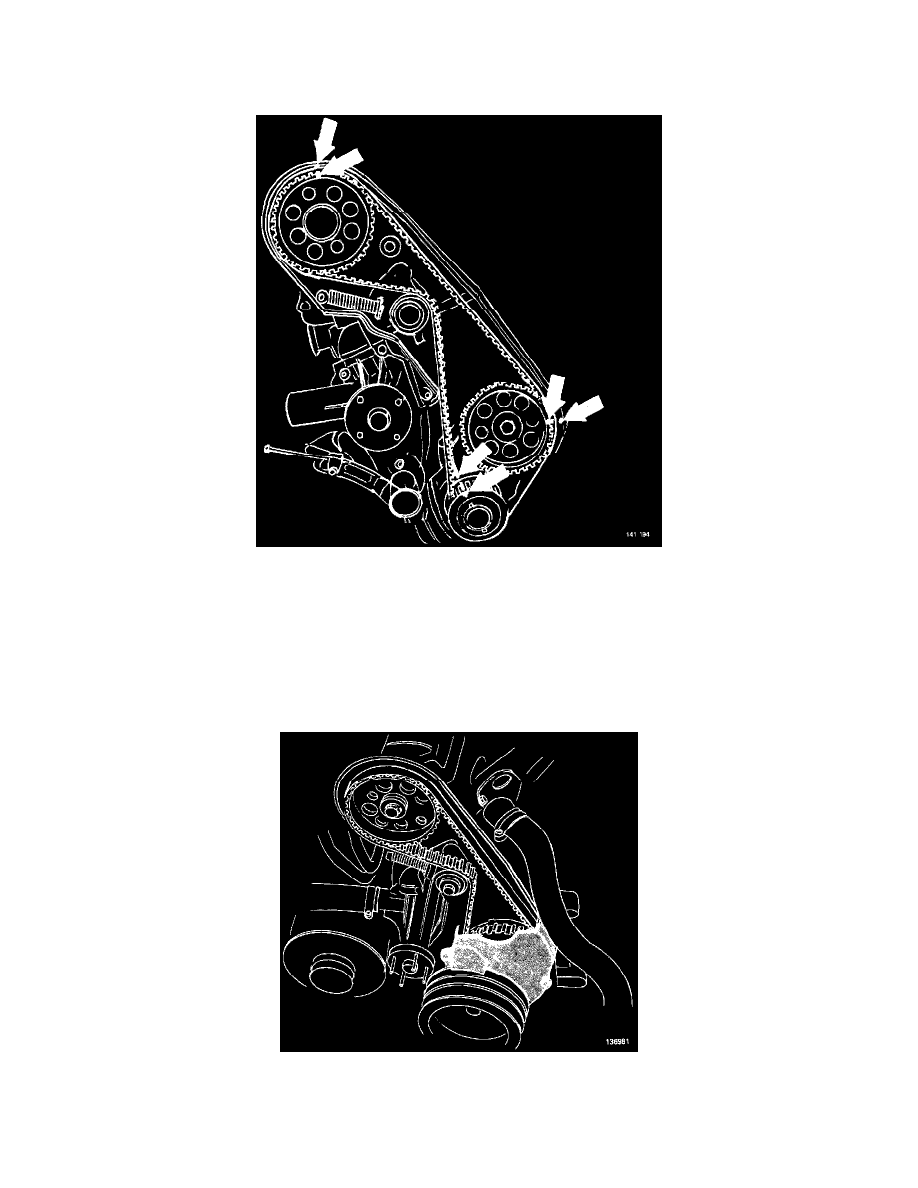 Timing Belt: Service and Repair
Installation
TIMING BELT INSTALLATION PROCEDURE:
Timing Gear Alignment Marks
CAUTION: Do not rotate crankshaft or camshaft. Pistons may strike valves.
1. Place pulleys in position according to marking.
2. Place timing belt on crankshaft and intermediate shaft. Two lines on timing belt should be opposite crankshaft marking.
3. Stretch timing belt and install it on camshaft and belt tensioner.
-
Check that timing belt is correctly positioned and that markings on pulleys are opposite markings on engine.
4. Pull on timing belt to depress belt tensioner spring and remove locking drill.
Lower Timing Gear Cover
5. Install lower timing belt cover and vibration damper.
-
Make sure the guide plate is correctly positioned.