< PREV PAGE
NEXT PAGE >
940 L4-2.3L SOHC VIN 88 B230F (1992)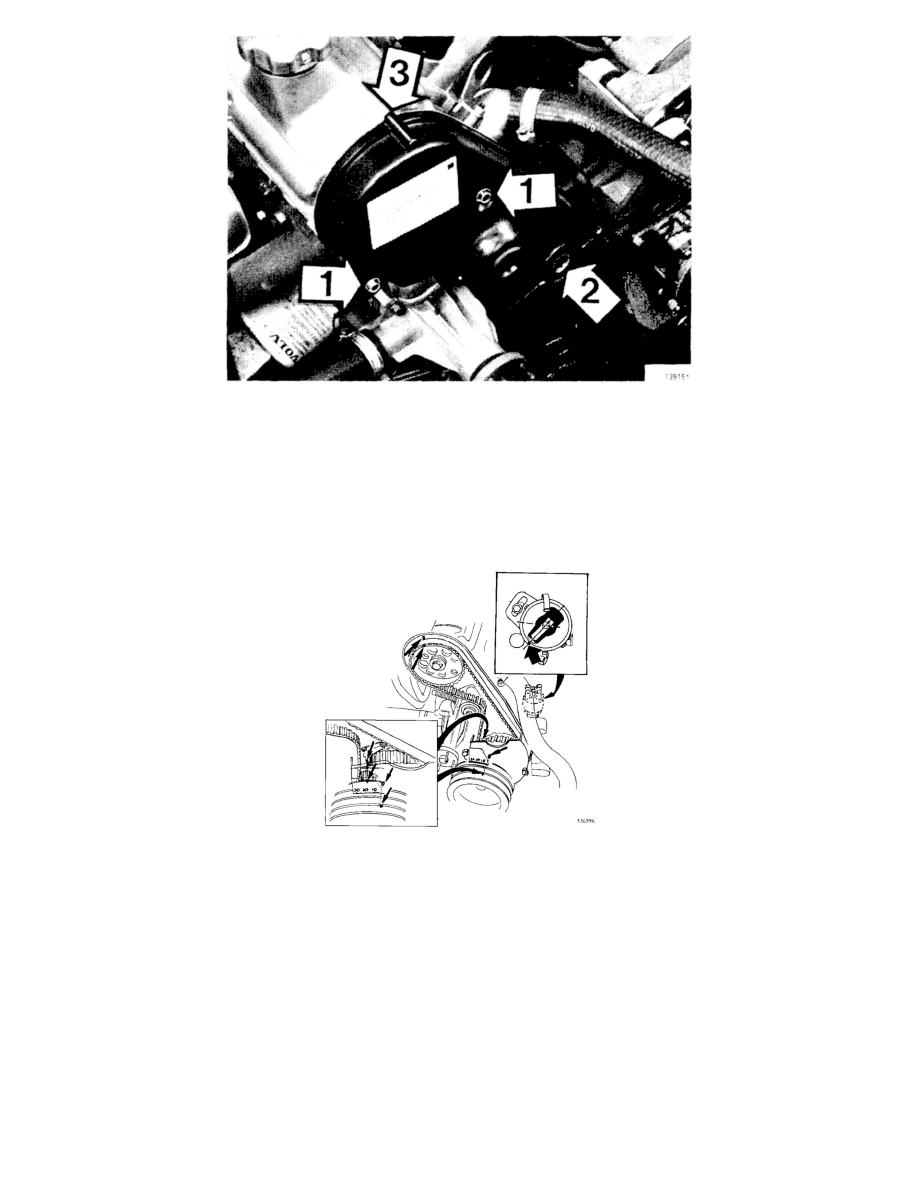 Upper Timing Gear Cover
4. Remove upper timing gear cover:
1  10mm socket  M 6 bolt
2  12mm socket  M 8 bolt
3  Phillips screwdriver  sheet metal screw
TIMING BELT REMOVAL PROCEDURE: 
1. Set camshaft and crankshaft according to markings:
-
Use center bolt to rotate crankshaft. Set camshaft so that marking on pulley is opposite marking on inner timing gear cover and crankshaft
marking opposite O on cover.
-
Remove distributor cover and check that rotor is opposite marking.
< PREV PAGE
NEXT PAGE >