< PREV PAGE
NEXT PAGE >
940 L4-2.3L SOHC VIN 88 B230F (1992)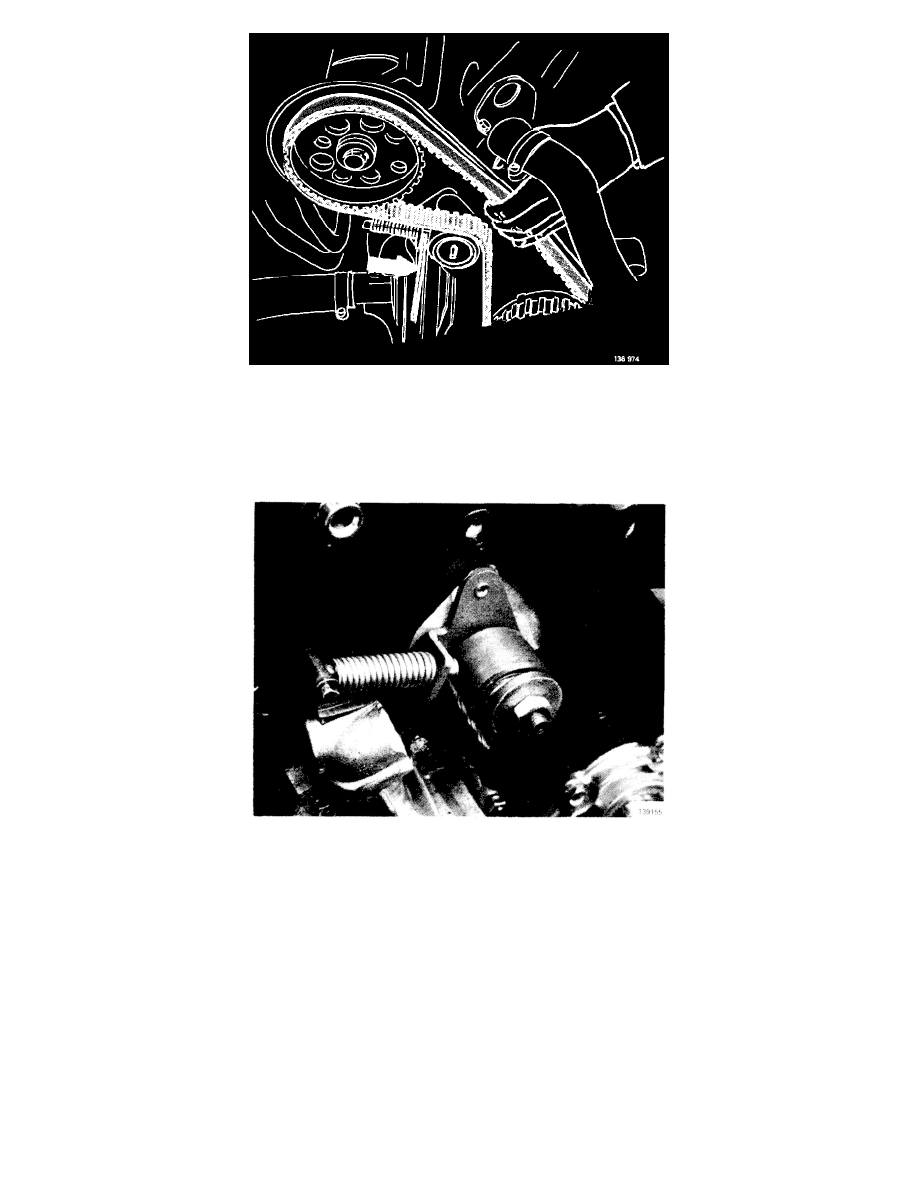 Depressing Tensioner Spring
4. Remove timing belt:
-
Pull on timing belt to depress tensioner spring. Use a 3 mm drill to lock tensioner spring. Remove timing belt.
CAUTION: Do not rotate crankshaft or camshaft. Pistons may strike valves.
Timing Belt Tensioner
Check Timing Belt Tensioner: 
1. Rotate tensioner roller and listen for abnormal noises from bearing. Check that contact face against belt is free from cracks and rubber deposits.
< PREV PAGE
NEXT PAGE >