NEXT PAGE >
< PREV PAGE
940 L4-2.3L SOHC VIN 88 B230F (1992)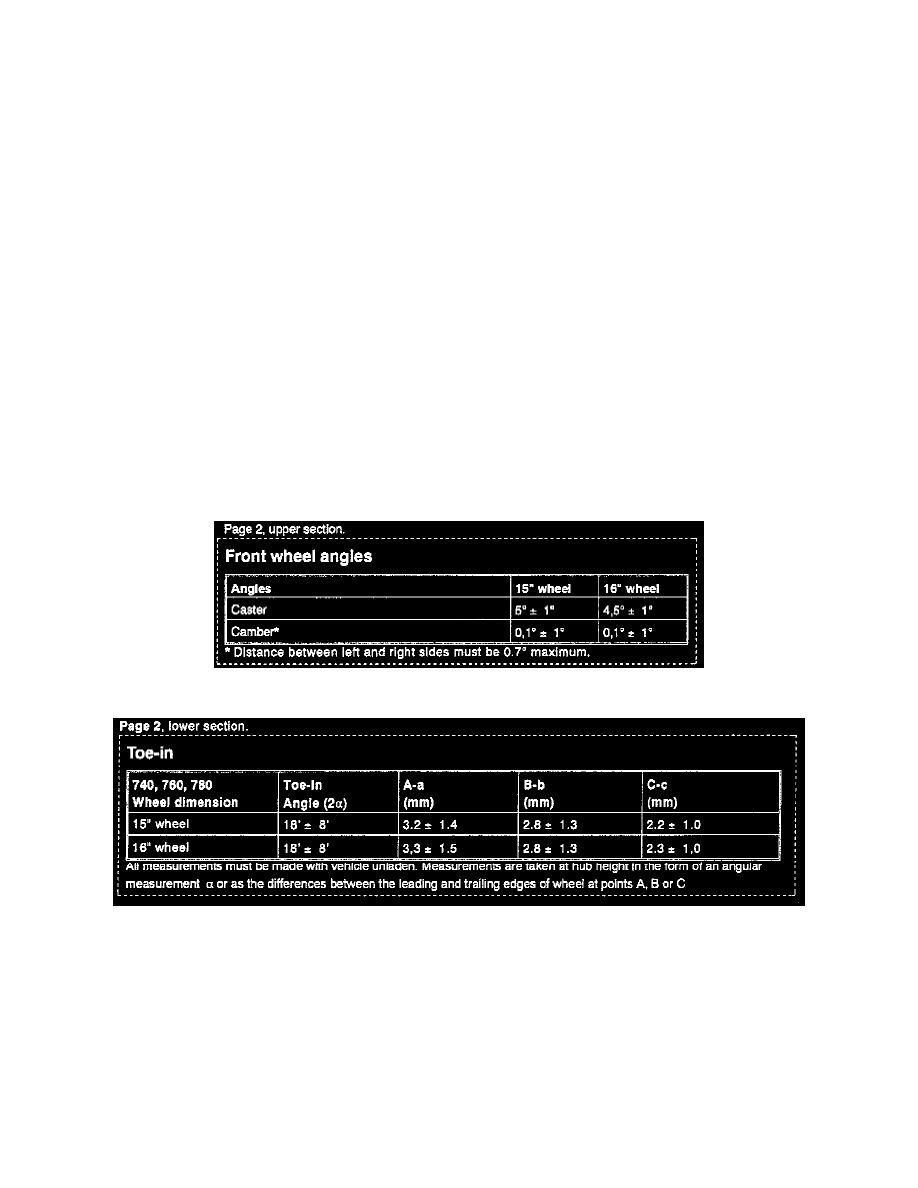 Alignment: Technical Service Bulletins
Alignment - New Wheel Angle Tolerances
SECTION 
6
GROUP 
61
NO.
902X
DATE
June 1994
RE: 
Wheel angles, new tolerances
700, 900
REFERENCE: TP 31369/1 SECTION 6, 7 (60-64, 70-77) FRONT SUSPENSION STEERING 700 1982-19..
Wheel angles, new tolerances
Permitted wheel angle tolerances have been marginally increased. The information in the Service Manual must therefore be updated. Please print, cut
and paste the text below over the text in the above referenced Service Manual and then discard this bulletin.
The Pocket Guide should also be updated by writing on page 102 that wheel angle tolerances have been changed with a reference to this SM.
Page 2, upper section.
Page 2, lower section.
NEXT PAGE >
< PREV PAGE