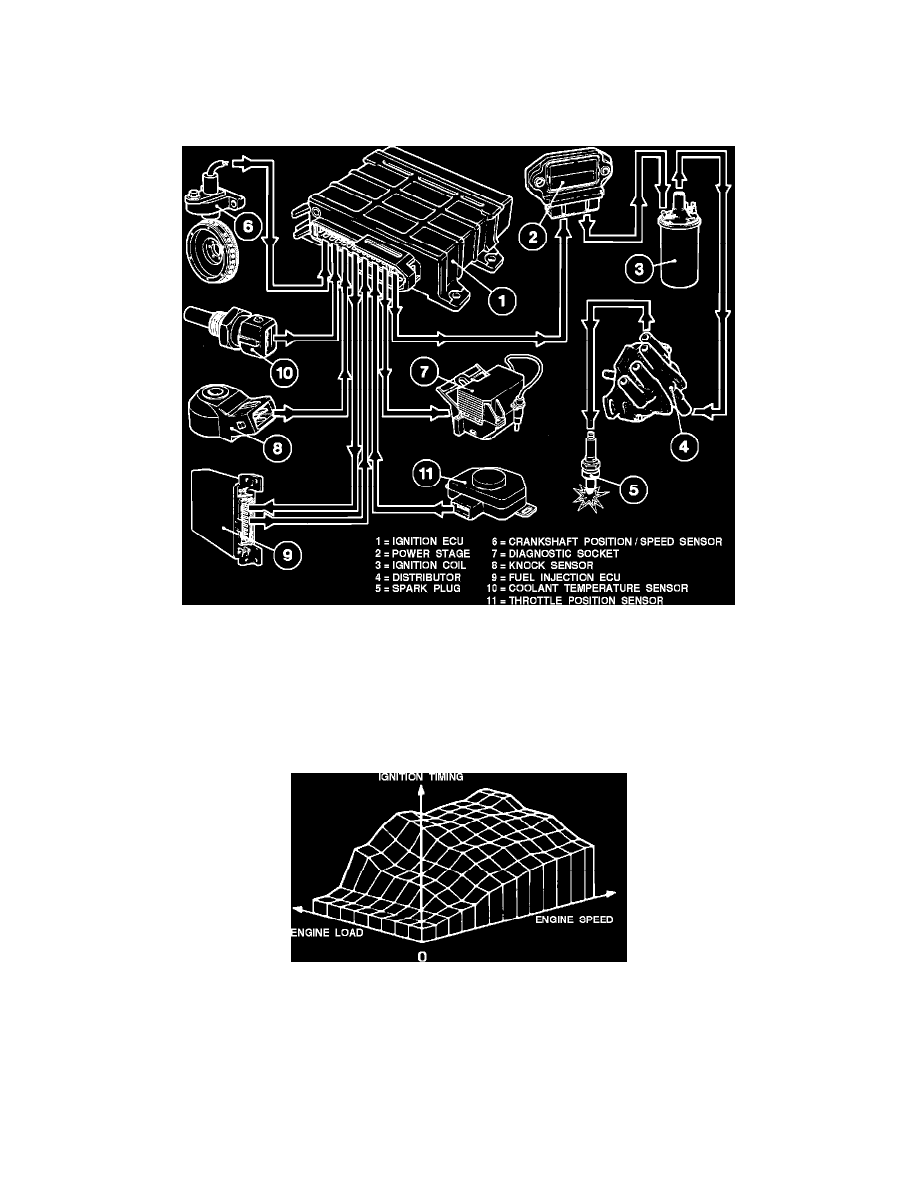 Engine Control Module: Description and Operation
Ignition
Bosch
Ignition System Schematic
PURPOSE
The EZ116K ignition is based on the fully electronically controlled Bosch ignition system with knock control. The ECU, located above the
steering column, uses electrical input signals from various devices and sensors to calculate the engine load and speed. With this information the
ECU  adjusts ignition timing to provide optimum performance, efficiency, and the lowest possible emissions output.
The ECU contains several functions and programs within its micro-processor. These are discussed in detail below.
Three-Dimensional Ignition Map
TIMING PROGRAM:
The control unit is programmed with a series of specific settings for a number of defined speeds and engine loads. These settings are stored in the
ECU as an "ignition map". This means the timing can be controlled to the accuracy of a fraction of a degree. The ignition ECU will adjust the
timing according to this "ignition map" at all times under all engine loads (except engine knock).
ANTI-KNOCK PROGRAM: