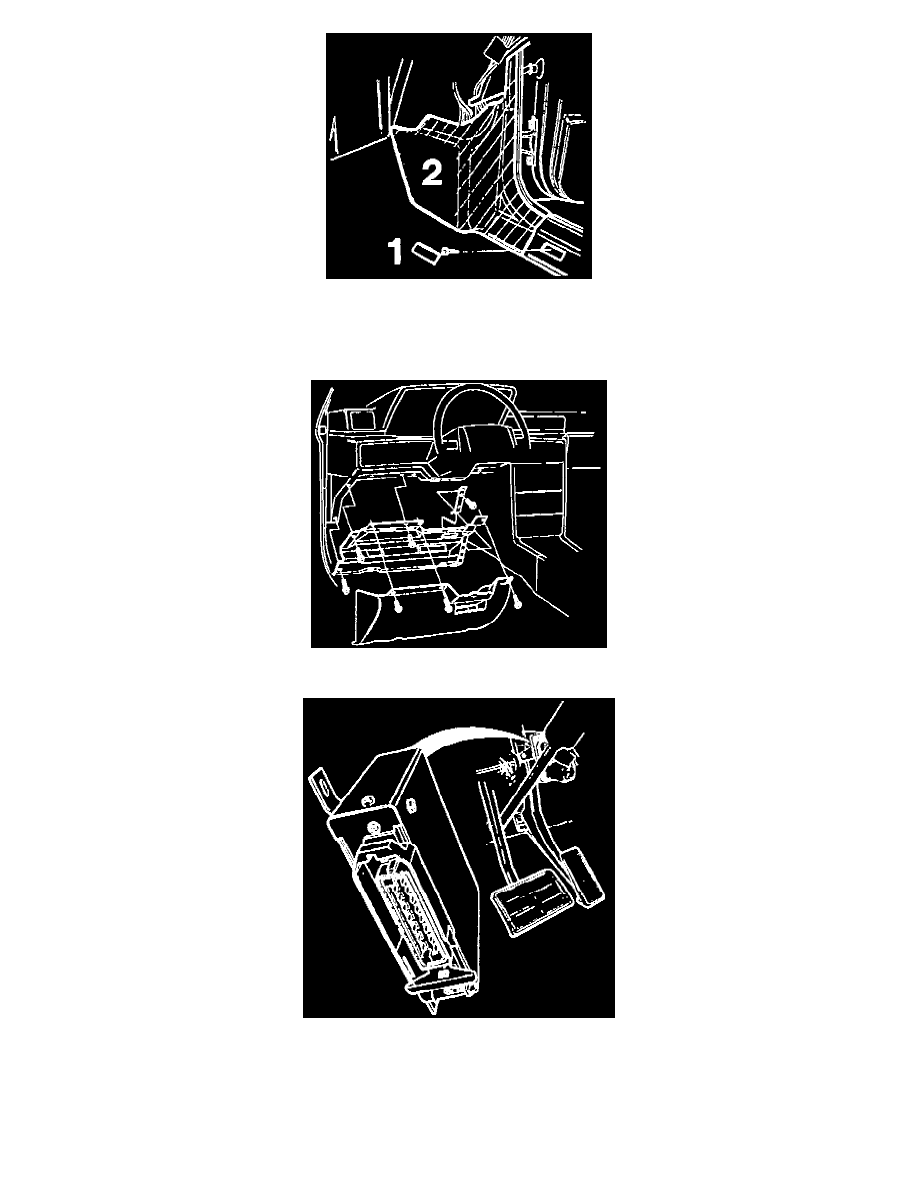 - cover over control module (2)
- screw in sill protector (1)
Inspection/replacement of ignition control module (ICM).
Remove knee bolster and reinforcing plate on driver's side. Check label on module.
ICM Location
Compare part number on label with numbers in table on page 2. Replace module if number does not agree with p/n specified in table.
IMPORTANT:
Module must be dead when connector is removed or reconnected, otherwise damage may result. Remove Fuse # 1 to avoid damage to control