< PREV PAGE
NEXT PAGE >
940 L4-2.3L SOHC VIN 88 B230F (1992)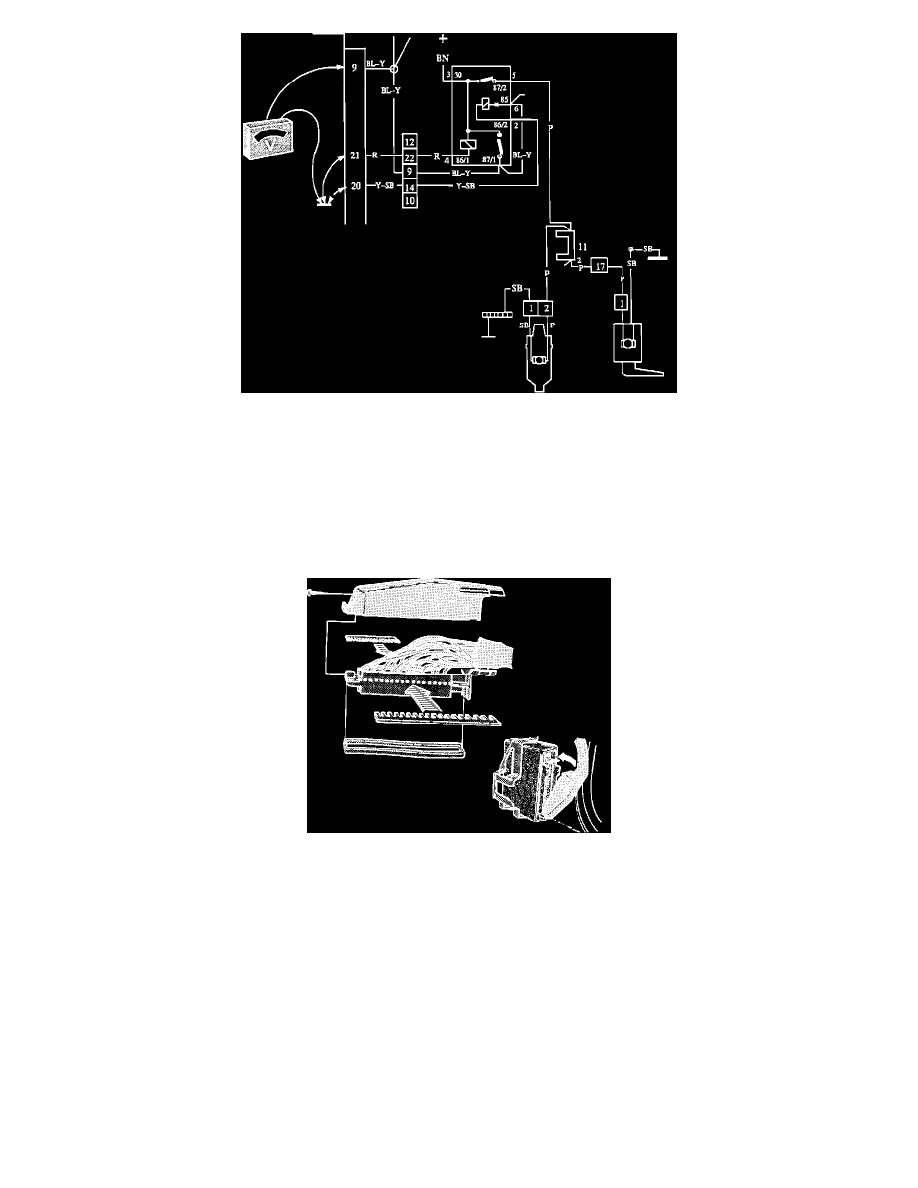 Checking Pin 9
8.
Check fuel pump relay (part of system relay) by connecting a lead between ground and pin 20 of the fuel injection ECU connector.
9.
Voltmeter must be connected between pin 9 and ground.
10.
Pump relay should close and run fuel pumps.
a. If fuel pumps start operating, relay is O.K.. Proceed with step 12. 
b. If fuel pumps don't run, check relay wiring, fuses and fuel pump wiring and connectors. Repair or replace as necessary.   
If wiring, fuses and connectors are in good condition, replace system relay and retest.
11.
Disconnect voltmeter and leads from pins 9, 20 and 21.
Reconnecting The ECU Connector
12.
Remove the #1 fuse and reconnect the ECU connector. Ensure that the rubber seal in the connector is installed before it is connected to the ECU. 
13.
Reinstall the #1 fuse.
< PREV PAGE
NEXT PAGE >