< PREV PAGE
NEXT PAGE >
940 L4-2.3L SOHC VIN 88 B230F (1992)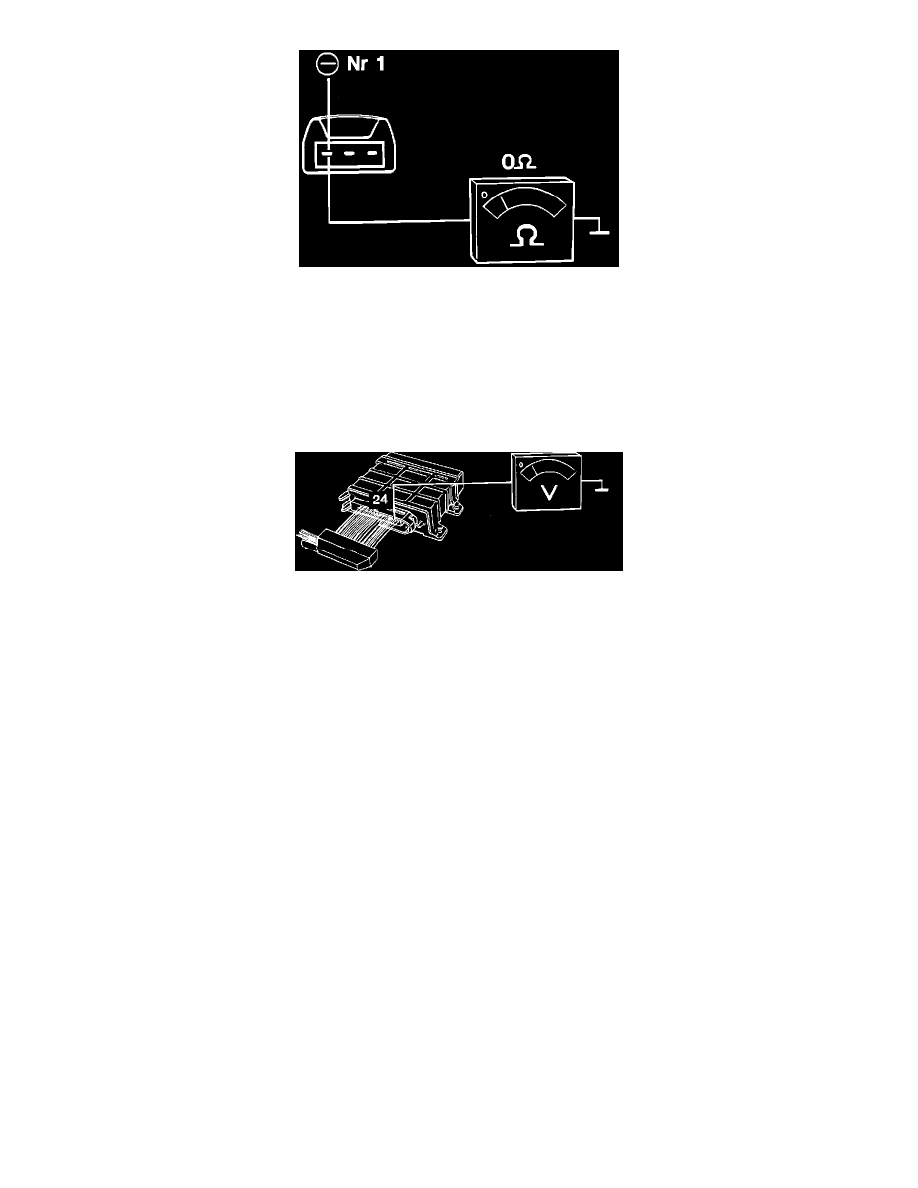 Checking Hall-Sensor Terminal #1
14.
Connect an ohmmeter between terminal #1 (black) and ground.
Reading should be:
0 ohm
If not, check and repair wiring to ECU. If wiring is in good condition, fault is ECU or ECU ground connection related, see ELECTRONIC
CONTROL UNIT. Repair as needed.
15.
Reconnect distributor connector.
Checking Hall-Sensor
16.
Disconnect white-red and blue leads from ignition coil to prevent arcing damage.
17.
Connect a voltmeter at rear of ECU connector between pin 24 (blue) and ground.
18.
Turn ignition ON.
19.
Rotate crankshaft by hand.
Reading should be:
over 1.8 volts when a vane passes hall sensor
Reading should be:
less than 0.7 volts when an opening passes hall sensor
If reading is incorrect, replace and retest with new hall sensor unit.
20.
Turn ignition OFF.
21.
After testing, disconnect all test equipment, reinstall protective sleeve and reconnect all connectors (including the ECU connector) and remount all
panels.
< PREV PAGE
NEXT PAGE >