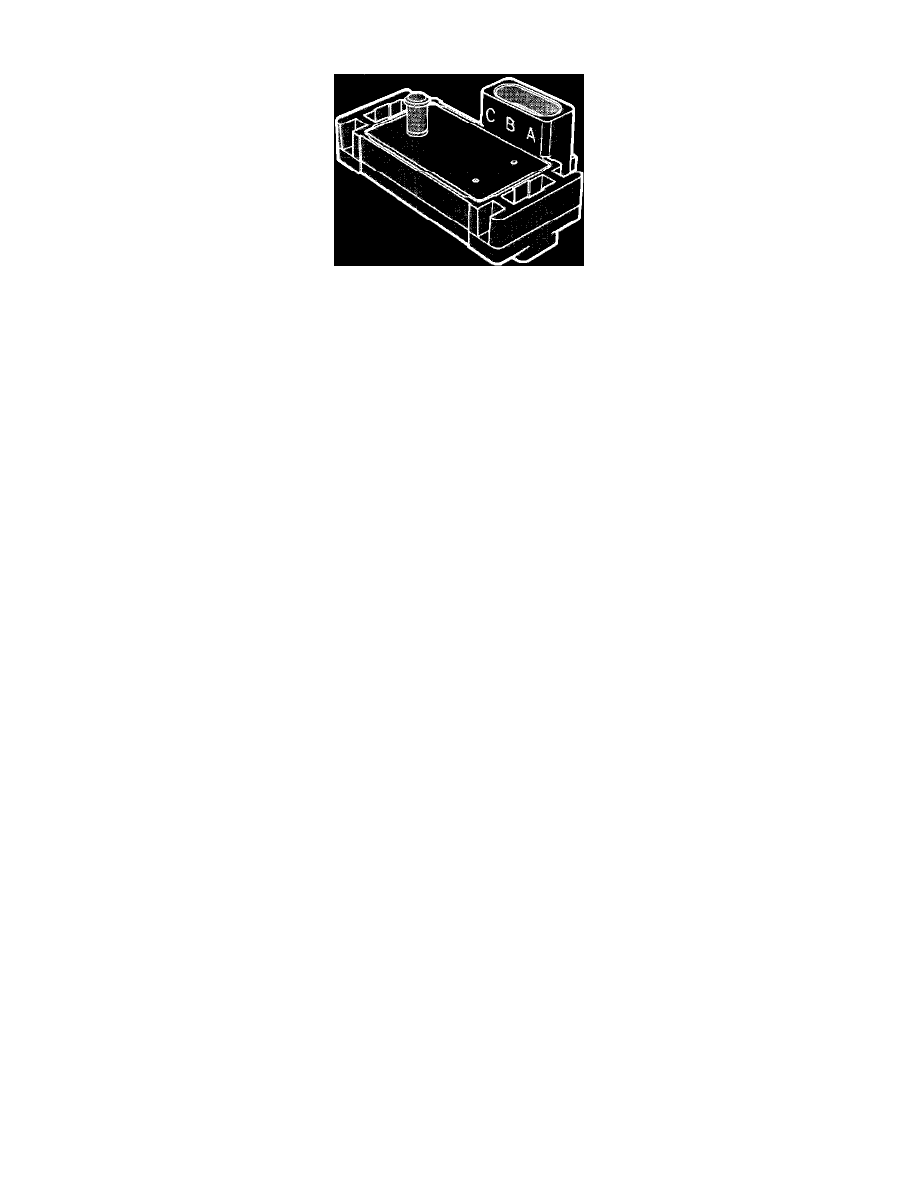 Manifold Pressure/Vacuum Sensor: Description and Operation
Intake Manifold Pressure Sensor
 Used by the fuel injection ECU:
PURPOSE AND LOCATION
The most important information for the fuel injection system comes from the intake manifold pressure sensor (located on the driver side strut tower
support). The fuel injection ECU calculates intake air mass using intake manifold pressure and air temperature signals.
FUNCTION
The manifold pressure sensor is connected to the intake manifold via a vacuum hose. It takes a reading of the intake manifold absolute pressure.
This is done by a piezoelectric crystal which receives a constant 5V current from the ECU. This current is altered to 0.5 - 5V depending on the
manifold pressure and sent back to the ECU. When the engine is not running, atmospheric pressure will measure at full potential.
The atmospheric pressure is measured during starting and when under full load condition, giving the injection ECU an opportunity to adjust
accordingly (altitude, self-learning function....).
The sensor terminal has three connectors:
A = To vehicle ground
B = Input signal to ECU (0.5 - 5V)
C = Constant 5V current supply from ECU
The intake manifold pressure sensor is sensitive to electrical disturbances and is therefore fitted with a metal cover.