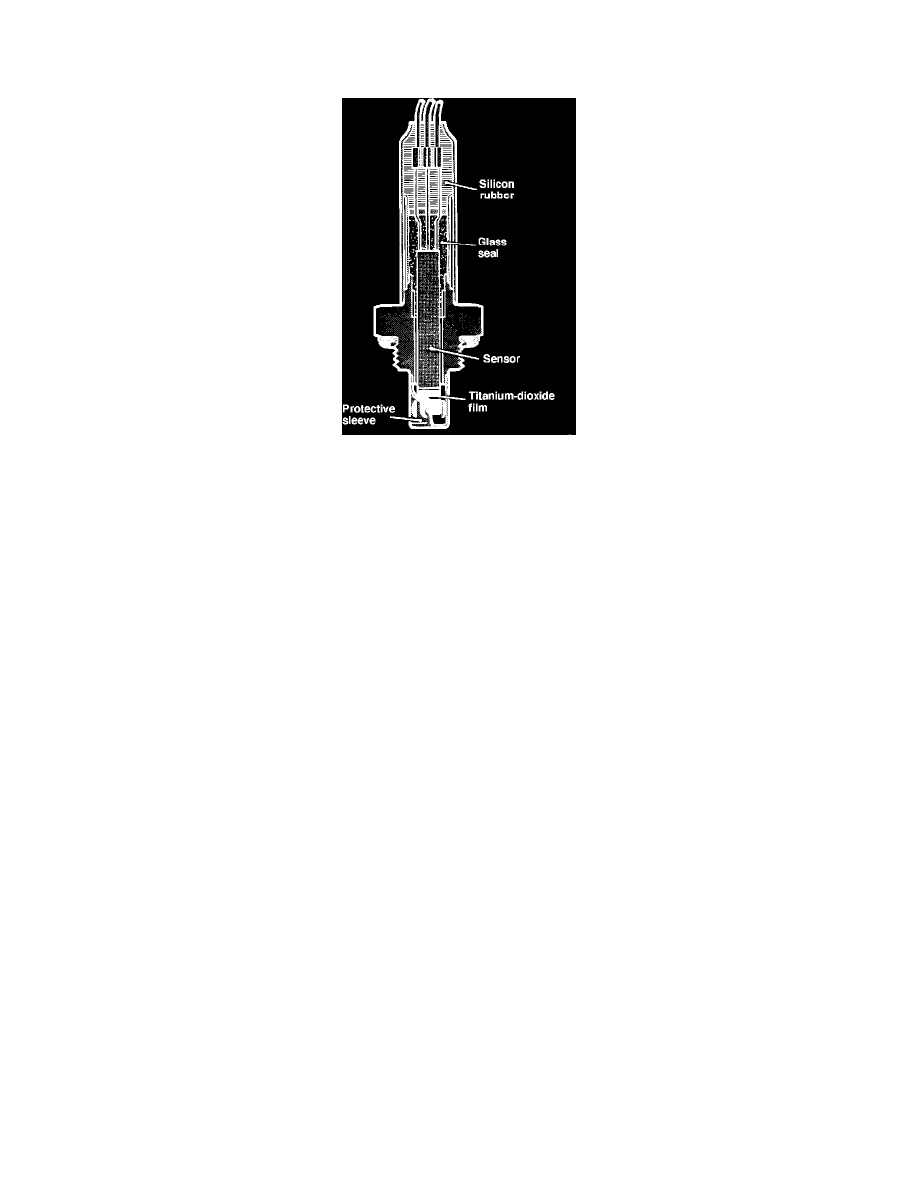 Oxygen Sensor (Lambda Sond): Description and Operation
Bendix
Oxygen Sensor (Lambda Sond)
 Used by the fuel injection ECU:
PURPOSE AND LOCATION
Under normal conditions, the optimum air/fuel mixture ratio is 14.7kg air to 1kg fuel. The ratio is monitored by measuring the exhaust gas oxygen
content. The oxygen sensor (lambda sond) senses the oxygen content in the exhaust and sends a voltage signal to the fuel injection ECU. 
The oxygen sensor is mounted in the exhaust manifold about 6in (15cm) in front of the catalytic converter.
CONSTRUCTION
The sensor consists of a steel housing, glass seal, sensor, titanium-dioxide covered tip and its protective sleeve.