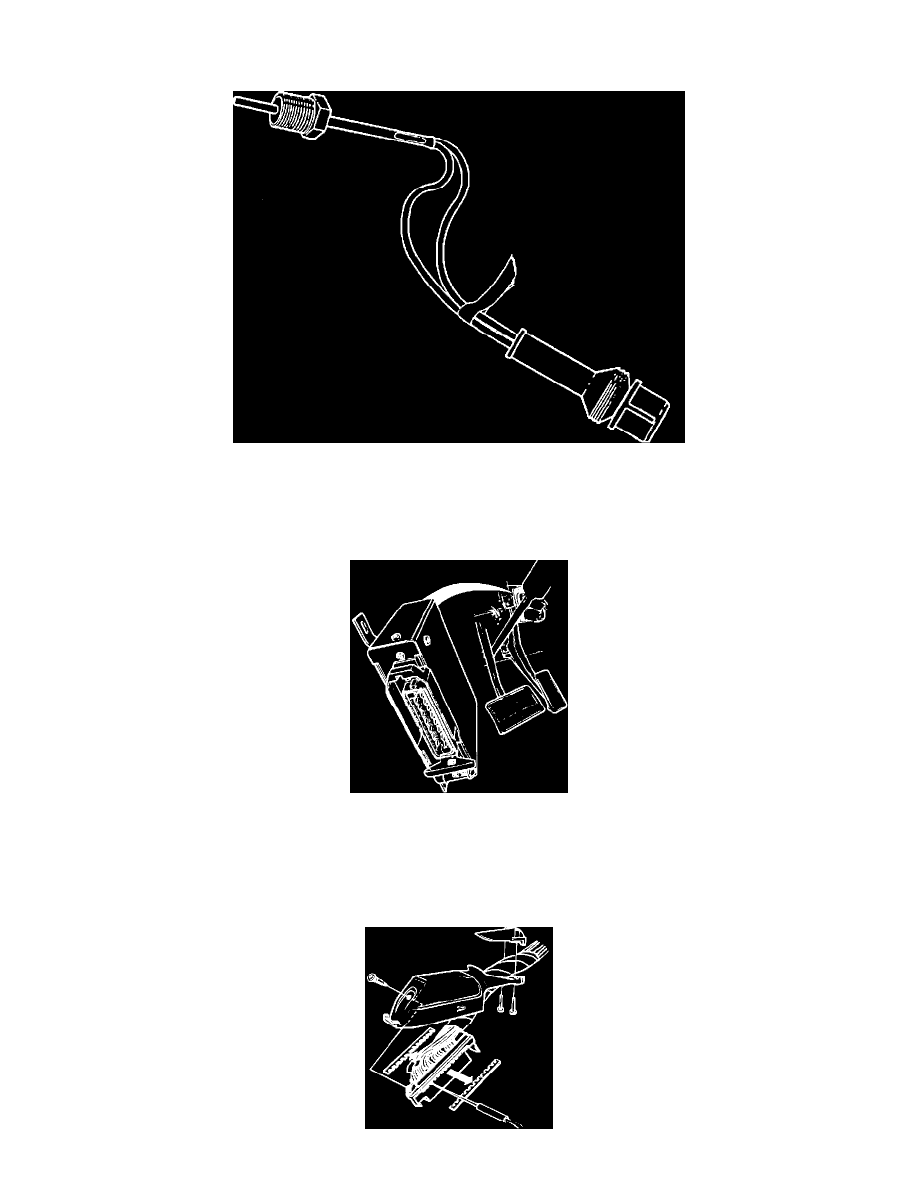 EGR Temperature Sensor: Testing and Inspection
TESTING PROCEDURE:
Fig. 166 E.G.R. TEMPERATURE SENDER
NOTE: Check that EGR temperature sensor is equipped with a white marking wrapped around the wires. If not, replace sensor with updated version.
While trouble shooting, always check the wiring, fuses and connectors for good condition and routing. Use the wiring diagrams found in 
SCHEMATIC DIAGRAMS to supplement your testing efforts.
Accessing Ignition ECU Connector
1.
Turn ignition OFF.
2.
Access ignition ECU by removing the panel under left hand side of instrument panel.
3.
Remove ECU connector by pushing out the catch and folding out the wire cluster.
4.
Check ignition ECU ground connections at intake manifold. They should make good contact.